Which Furniture Paint to Use?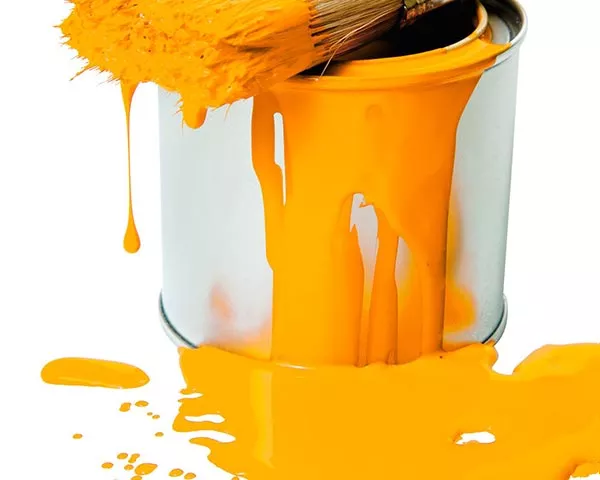 When painting your furniture, you need to know which paint to use to achieve the look you want. The material of your furniture, your skill level, and the look you want to achieve will all affect which paint is best. Fortunately, there are several different types of paint available for different purposes. Read on to learn about the most common ones and how to pick the right one for your furniture.
Chalk paint
Chalk paint is a versatile and easy way to update tired, worn-out furniture. You can revitalize mismatched chairs, side tables, nightstands, and even kitchen cabinets with this versatile paint. If you want to spruce up your interiors, this paint goes well with many decorating styles, including cottage and shabby chic. It also adds a rustic, antique look to your decor. Depending on how you apply it, you can choose from a wide range of colors to create the exact look you are going for.
The versatility of chalk paint makes it suitable for both beginners and professionals in furniture painting. The variety of colors and finishes means that you can create almost any look you want. The versatile paint is great for revamping furniture, as it can create an aged, rustic look. The colors of the paint range are derived from the color palette of the 18th and 20th centuries, and you can mix and match colors to achieve bespoke shades. Chalk paint is great for any type of furniture or accessory, including glass!
Oil-based paint
Oil-based furniture paint is durable and long-lasting, making it an ideal choice for your furniture. The dry time between coats can be as long as 24 hours. However, if you do want to change the color of your furniture every few years, you should consider oil-based paint instead. Listed below are some pros and cons of oil-based furniture paint. Listed below are some of the most common oil-based furniture paint problems.
Oil-based furniture paints have many advantages. They are highly durable and give furniture a glossy, lacquer-like finish. They are able to adhere to a variety of surfaces and are a great choice for furniture that is subjected to daily use. While oil-based paints cost more, they last longer. They also tend to have a higher concentration of volatile organic compounds, so you should always ensure adequate ventilation when painting your furniture with them.
Latex paint
When choosing a paint for furniture, you may be wondering whether to go with latex or acrylic. Both types of paint have their pros and cons, so it's best to do your research before choosing one over the other. The pros of latex paint include a wide range of colors, and it can be mixed to create custom colors to match any furniture style. Latex paint also comes in a variety of finishes, including flat, satin, semi-gloss, and glossy.
Latex paint is becoming increasingly popular among home owners as a faster and easier way to paint furniture than oil-based paint. Because it dries faster, you can begin using the new paint almost immediately. It does require a sealer, but you can skip it if you plan to use your furniture less often. Compared to oil-based paint, latex paint can dry up to 30 days. This makes it a great option for refurbishing older furniture or accent pieces.
Acrylic paint
There are several advantages of using acrylic paint for furniture, including its durability and flexibility. Unlike latex paint, acrylic is easier to apply, adheres to most surfaces, and releases fewer VOCs. Its water-based nature means it dries quickly and makes multiple coats easier. Also, acrylic paint has better color and durability than latex, which is largely water-based and requires a primer. This type of paint is also easier to find and cheaper to purchase.
When painting furniture with acrylic paint, it's important to seal it properly. Because it dries partly waterproof, it will need to be repainted every few years. In addition, it will need to be refinished once every four years. It can be mixed with other paints, such as latex, and is especially great for painting outdoor wood furniture. For best results, apply the paint with a brush or roller. To make the job easier, choose a paint that is easy to clean and maintain.
For now, panel-type furniture become the trend in the furniture industry due to the cost-effective price and various wood grain designs. Generally, the panel-type furniture is made of MDF, chipboard with surface decorative paper, the paint is needed to protect the decorative design before appearing on the market. If the painting was damaged, you can apply paint again to the surface.
https://www.yodean-decor.com/wp-content/uploads/2022/06/Which-Furniture-Paint-to-Use.webp
480
600
Yodean
http://www.yodean-decor.com/wp-content/uploads/2020/06/logo.png
Yodean
2022-06-13 08:43:28
2022-06-13 09:46:51
Which Furniture Paint to Use?