Furniture Paint Vs Wood Paint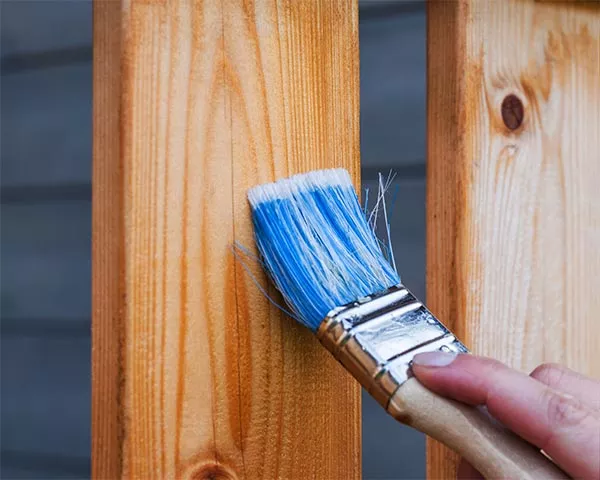 When it comes to choosing the right paint for your furniture, you need to know a few things. In addition to color, you need to know if you should use wood paint or oil-based paint. Chalky paint is not the best option because it is porous and can bleed some stains. Latex paint is the best option for most furniture. Both types of paint are surprisingly similar in quality. This article covers both types of paint and offers recommendations for each.
Oil-based paint
There are pros and cons to using oil-based paint on furniture, as both types of paint have different properties. For example, oil-based paint dries slower than water-based paint, and it requires more ventilation to avoid VOCs. However, the oil-based finish is more durable and will not scratch or wear easily. It also doesn't have as much of a smell, so many people prefer oil-based paint for their furniture.
When choosing between wood and oil-based furniture paint, consider the type of furniture that will be painted. If you're painting heavily-used furniture, oil-based paint is the way to go. However, it does require longer drying times, and it also produces fumes. To use oil paint properly, make sure to follow manufacturer instructions. For application, use a brush made of natural bristles, or a synthetic one. A roller or cloth is also handy if you're trying to create a specialty effect.
Generally, people always apply oil-based paint on the wood furniture, actually, some panel type furniture also can be applied furniture paint, even some panel type furniture with decorative paper already has surface painting, but you can also apply paint again depend on yourself.
Chalky paint
If you're considering painting your furniture, you may wonder about the differences between wood paint and chalky paint. While both methods can result in a stunning finished product, the two paint types differ greatly in terms of application.
For starters, chalk paint requires that you brush the paint onto the surface in the direction of wood grain to ensure that the paint covers the surface evenly. Because of its drying speed, the first coat of chalk paint may not be completely opaque, so be prepared for streaks and uneven coverage. It's not a cause for alarm, however; chalk paint is often very easy to apply and can be applied to inexpensive laminate furniture.
However, chalk paint is not suitable for all surfaces, and requires a great deal of sanding and priming before it will adhere properly to your furniture. Some surfaces, such as those made from IKEA furniture, require a primer before chalk paint will adhere properly. This is because the mineral composition of chalk paint makes it ideal for grabbing onto slippery surfaces. However, the cost of chalky paint is slightly higher than conventional latex paint, so it's important to consider your own situation before investing in the product.
Latex paint
The benefits of latex furniture paint are clear: its range of applications allows it to be used on various surfaces. This type of paint is also more durable than chalk paint, but the downsides include more prep work and dry time between coats. For example, if you're repainting old wood furniture, latex paint requires you to sand it down, prime it, and apply two coats of polyurethane.
When choosing a paint brand, consider the quality of the latex paint you're using. Cheap paints will end up ruining your furniture. Choose a high quality brand such as Valspar or Behr to ensure a professional finish. Both are available at Lowe's and Home Depot. If you're looking for a more affordable option, buy Valspar latex paint, which you can find at Lowe's.
Acrylic paint
When deciding between acrylic furniture paint and wood paint, the surface preparation for the paint should be a high priority. Wooden furniture typically comes with a topcoat that can interfere with the adhesion of acrylic paint. To make sure that your paint adheres properly to the wood, sand the surface with a fine-grit sandpaper. If the wood is veneer, you should remove the topcoat before applying the paint.
Wood furniture must be cleaned thoroughly and the surface should be even. The surface should be dry before applying the primer. Afterwards, paint with acrylic furniture paint. Afterwards, use a sealer to protect the paint and protect the furniture. Acrylic paint on wood furniture requires a sealer to keep it protected. It must dry completely before it can be applied to other surfaces. If the paint dries too quickly, it can damage the wood.
Shellac
One thing that separates wood and shellac is the fact that they are both sandable. That said, wood needs to be sanded down before shellac can be applied. It is a good idea to sand the wood before applying shellac, though this isn't necessary. The final coat should be finished with a 400-grit sandpaper.
When painting over shellac, it's important to prep the wood first. Make sure that the wood is clean and dry, and use rubbing alcohol to remove the old finish. Some shellac requires a primer coat to ensure proper coverage. Regardless of whether you choose wood or shellac, it's essential to prep the surface thoroughly before painting. Otherwise, you'll end up with a paint job that looks terrible.
Beside of painting on the furniture,
https://www.yodean-decor.com/wp-content/uploads/2022/06/Furniture-Paint-Vs-Wood-Paint.webp
480
600
Yodean
http://www.yodean-decor.com/wp-content/uploads/2020/06/logo.png
Yodean
2022-06-14 04:18:23
2022-06-14 06:30:47
Furniture Paint Vs Wood Paint