Yodean Decor Manufacturer
Yodean Decor Profile
Hangzhou Yodean Import and Export Co., Ltd is the representative international trade company of group company including Hangzhou Dawei, Huangshan Xingwei and HTK, established in Hangzhou, Zhejiang Province since 2015s, mainly committed to providing better sales service for our furniture paper customers all over the world.
Hangzhou Yodean decor is a newborn of Hangzhou Yodean Import and Export Co., Ltd, mainly responsible for the international business of furniture decor PU paper from Hangzhou Dawei furniture decor paper manufacturer, also established in Hangzhou, Zhejiang Province since 2015s.
In addition, Yodean decor is also committed to providing a one-stop service for furniture decoration materials and providing more professional and comprehensive procurement channels for international clients.
Yodean Decor Factory – Dawei
. Dawei Furniture PU Paper Factory Profile
Hangzhou Dawei Decorative Material CO., Ltd is a leading furniture decorative sticker manufacturer located in the west of Hangzhou city, specialized in developing & researching home decor furniture paper since 1985, providing kinds of wood PU sticker for furniture all over the world.
Hangzhou Dawei has our own 60,000sqm high advance modern industrial plant and kinds of imported producing machine, and test equipment.
. Production and R & D Ability of Furniture Paper
Dawei decorative furniture foil finished paper factory manufactures furniture coated paper more than 140 million meters every year, with more than 4,000 types for the products and over 2,000 designs for wood grain and other patterns, yet DAWEI is still constantly innovating the new designs.
DAWEI's furniture foil paper product range includes 30g-80g/m2 wood grain paper lamination paper, japenses high quality decorative paper and 70g-120/m2 pre-melamine paper. DAWEI has Melamine, NC, PU, Aimo, etc. for surface coating and matte, pockmark, 3D embossing, synchronization for the surface effect. DAWEI decorative paper products are widely used in good quality furniture, kitchen cabinets, decorative skirting, decorative cabinets and other fields.
Dawei has rich experience in the production of furniture overlay paper, but Dawei furniture sticker also learns advanced technologies from Japan, Europe and the United States and other countries constantly all the time, to keeping up with the international trend, so that "Dawei" brand furniture decorative paper enjoys a high reputation and popularity in the industry market.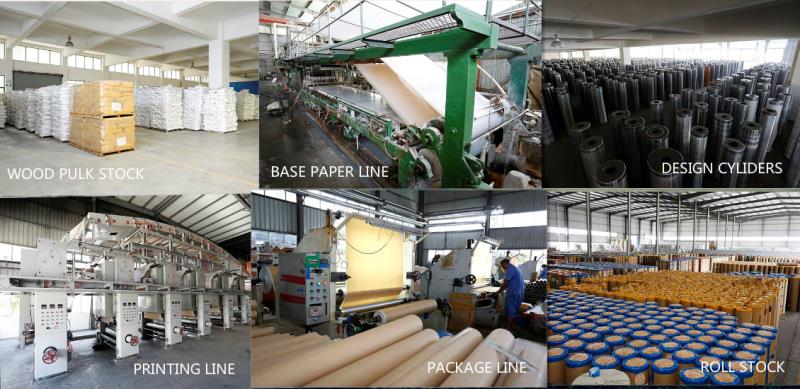 2
BASE FURNITURE PAPER LINE
4
FURNITURE DECALS PRINTING LINE
6
FURNITURE PAPER ROLLS STOCK
. Management System for The Furniture Film Process
In the 30 years development, Dawei furniture decorative paper factory formed a completely management system for the furniture PU decorative film production process.
Whether in technology development, production management, quality improvement, or raw material purchasing, Dawei furniture paper manufacturer always makes a perfect management system.
. Quality Assurance
All of Dawei furniture decoration paper have been certified by domestic and foreign testing companies, so Dawei PU coated paper for furniture has a top quality reaching the international advanced level, with features of color stability, natural texture, resistance to discoloration, abrasion resistance, water resistance, and stain resistance etc.
Yodean Decor mainly provides PU coated furniture paper, melamine paper, PVC edge banding for furniture decoration, and we are always looking for a furniture paper film distributor.
If you want to become one of our distributors, Yodean Decor will give you a cost-effective price,  help you boom your decorative furniture film business.
Why Us?
Excellent R & D ability
Yodean Decor is a factory with continuously R & D ability, we focus on the development of the furniture industry, and produces relative decorative paper according to the demands of the decorative market.
PU coated furniture paper is a kind of decorative foil paper, combines with advantages of ornate paper and melamine paper, can be pressed under any temperature between 50-100 degrees, can be applied on the flooring surface, no need paint coating any more, with advantages of good scratch resistance, dirty resistance and stickness resistance, water resistance.
Strong Supply Capacity
Yodean can manufacture furniture PU coated paper more than 140 million meters every year, continuously production provides you a strong support to accept big quantity order in your country.
Fast Delivery
Yodean cooperates with several courier company, has different shipments for your selection, whether sea shipping or door to door, we have different shipment according to your situation such as price, urgent time etc. Yodean is always committed into providing best shipping service for you.
Meet the Team
We are a team of dedicated professionals, ready to do what ever it takes to make your business grow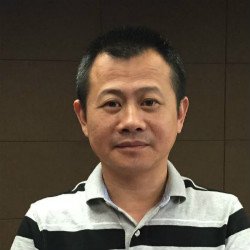 Mr Chen
Boss
Yodean Decor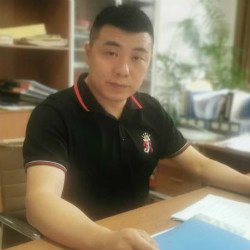 Mr Kim
Factory Manager
Yodean Decor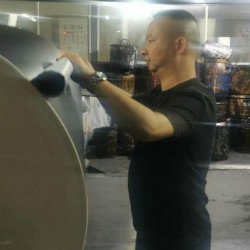 Mr Yu
Site Manager
Yodean Decor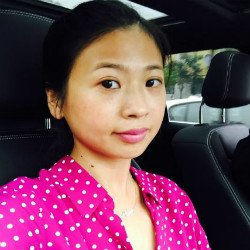 Karen Chen
Marketing Manager
Yodean Decor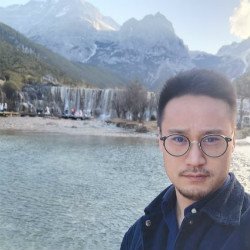 Eric Zhu
Regional Sales Manager
Yodean Decor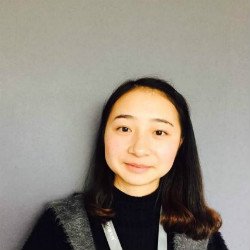 Phoebe Chen
Regional Sales Manager
Yodean Decor