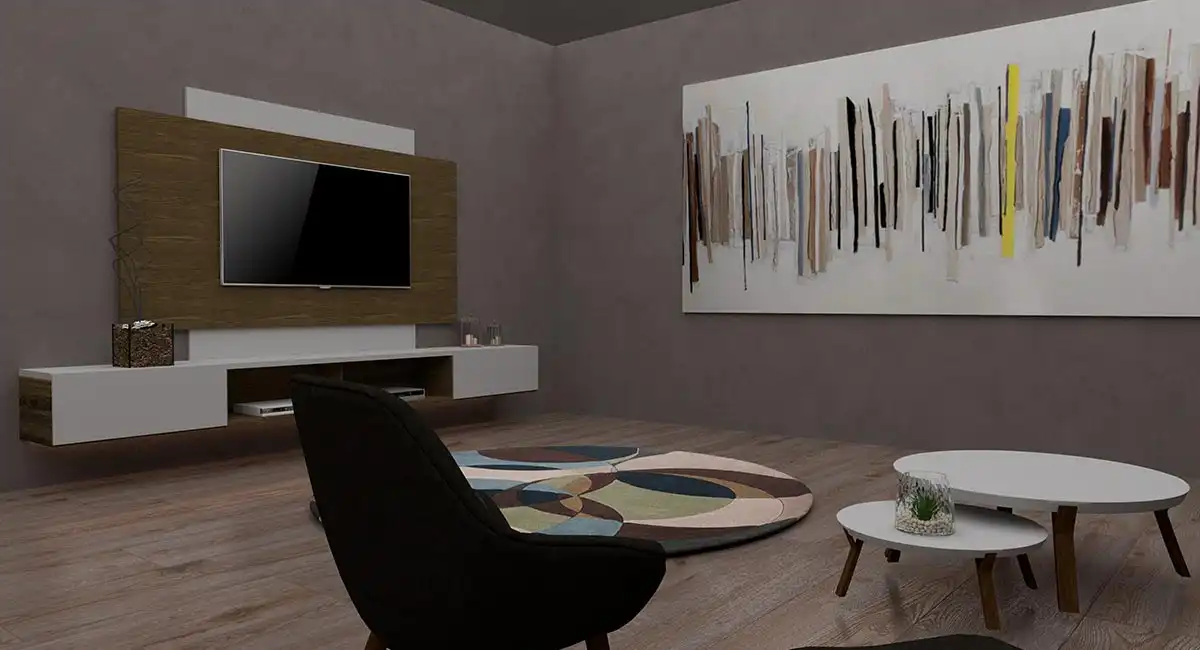 If you're wondering "What is melamine board made of?" you're not alone. It's a popular material that's made from a combination of paper and resin. Its translucency gives it a distinct look and allows for an array of applications. Moreover, melamine is extremely durable, making it an excellent choice for kitchen and bathroom countertops.
Resin
The material used to create melamine board is a type of synthetic resin. It is made from a combination of melamine and formaldehyde. These two resins exhibit enhanced water resistance, as well as heat resistance. This resin was developed by the American Cyanamid Company and first began commercial manufacture in 1939.
It is used to create a less flammable and self-extinguishing surface compared to solid wood. Melamine is also used in textiles and clothing. Its manufacturing process does not produce carbon emissions and does not cause any environmental damage. It is also very economical compared to solid wood boards.
The main constituent of melamine board is melamine resin. It is found in a wide variety of products, including particleboard, plywood, and MDF. It is durable, scratch-resistant, and easy to clean. These properties make melamine panels a great multi-purpose surface option.
Melamine-based resins are more resistant to moisture than other types of resins. Although more expensive, they have greater resistance to water attacks than urea-formaldehyde resins. Some manufacturers blend melamine with MUF resins to lower costs. These resins are also suitable for bonding low and high-pressure laminates.
Melamine board is a very durable surface, and it imparts fire-retardant properties to materials. It also resists bacterial and fungal colonization. However, despite its many benefits, melamine is toxic in some environments. Damage to melamine chipboard can lead to inhalation of melamine particles, which may cause health problems in some individuals. Further, the resin contains formaldehyde, which can be hazardous to the environment.
Paper
Melamine board is made of decorative paper that has a laminated look. It is also very durable and water resistant. It can be used to cover many bases, from MDF to chipboard. It can also be used for decorative purposes. It is commonly used for furniture. However, it is not recommended for use as a work surface.
It is produced using high-temperature, low-pressure processes. The paper is then impregnated with melamine resin, giving it extra strength and hardness. It is a perfect material for furniture, especially kitchens and bathrooms. It can also be used in flooring, although it is not recommended for outdoor applications.
Melamine board is a great option for furniture because it does not require painting or coating. The protective layer it forms naturally on the surface helps the furniture resist scratches and stains. It is also mold resistant and environmentally friendly, which are all important features for furniture. It is also known as artificial ecological board in the industry. It can replace wood or aluminum composite panels in certain instances.
The surface of a melamine plank can be decorative or plain. The melamine surface is created by laminating decorative paper onto a particle sheet. The melamine surface is nonporous, non-greasy, and discoloration-resistant. Its surface is often used as an interior cabinet, but is also used as an underlayment. However, it can be very slippery and heavy.
Translucent paper
The materials used in melamine board are made from polyethylene and Japanese paper. The two materials are then laminated together with a hot iron, creating a two-sided film. The two-sided lamination has a number of advantages. The paper backing is more stable than the plastic backing, and the Japanese paper is easily removed if it deteriorates.
Translucent paper is a material that is translucent to visible light. It can be made from different types of materials, and the process for producing it is different from that of melamine board. Translucent paper is often brittle, and the oil/resin-impregnated paper tends to become discolored and more brittle. This type of material can also soften in water, which can be dangerous.
Melamine board is a type of decorative board. It is a combination of layers of paper, which are coated with a layer of melamine resin. The papers are then soaked in melamine resin adhesive and laid on particleboard, medium density fiberboard, and hard fiberboard. The melamine board is a decorative composition and is often made in China.
The process of manufacturing melamine paper includes several different types of materials. The first is an impregnated decorative paper that is made from resin. The second is a thermosetting resin that is made from urea formaldehyde. The resin makes up approximately 33wt% of the material. It is combined with the facing paper to form a high-pressure decorative laminate product.
https://www.yodean-decor.com/wp-content/uploads/2022/10/What-Is-Melamine-Board-Made-Of.webp
650
1200
Yodean
http://www.yodean-decor.com/wp-content/uploads/2020/06/logo.png
Yodean
2022-10-13 02:46:19
2022-12-05 08:50:22
What Is Melamine Board Made Of?