Tips to know the pros and cons of each edge banding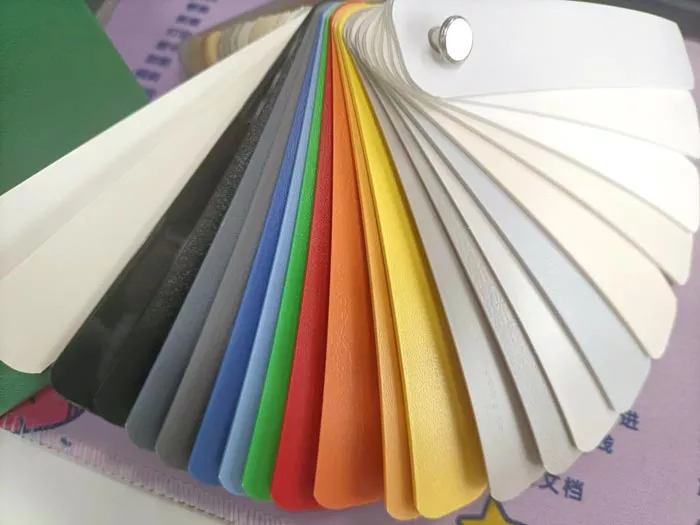 There are a variety of different edge banding materials available on the market. These materials range from melamine, Paper, and Pre-glued melamine. Let's examine the pros and cons of each. What's best for your home? If you're unsure, consider painting PVC edge banding. You can even choose from a variety of colors to match your decor. This process will increase the life of your melamine-based edge banding.
PVC edge banding
If you're looking to transform the look of your home with new cabinets, you've probably wondered whether PVC edge banding is paintable. If you don't know, this plastic material has been designed to be paintable with a primer coating. This means that you can paint it with any oil or solvent-based furniture paint without sanding. And because it's paintable, you can use it as a decorative accent as well as a protective edgebanding.
You can find paintable PVC edge banding in a variety of styles, including paper, automatic, and pre-glued. Some products are available in different colors and are suitable for various decorating styles. In fact, you can search for the color and design you need by browsing through the website of a specific manufacturer. There are over eight hundred different PVC edge banding colors to choose from. If you're not sure which edgebanding is right for your home, you can always look for a custom-made one.
The method to apply the PVC edge banding on the edge of the board:
Cutting the banding slightly wider than the edge of the plywood. You'll need to cut the banding one or two inches longer than your plywood to match the thickness of the plywood. If you have excess edging, you can cut it by hand, or simply bend it to snap it. To apply paint to the banding, you'll need a sander with an appropriate grit, usually 120-220. For more details on PVC edge banding, please turn to: how to cut edge banding and apply it to plywood.
Paper edge banding
The advantages of PVC edge banding are obvious. These products are designed to be suitable for various applications such as painting, lacquering, and gluing. Their homogeneous adhesive primer coating ensures easy adhesion. These products are available in several formats: paper, pre-glued, and automatic. The following is a brief description of the advantages of paintable PVC edge banding. Listed below are some of the advantages of paintable PVC edge banding.
Melamine: This material is superior to many edge banding solutions on the market. It is compatible with various types of wood and furniture materials. It comes in a variety of shades and wood grain designs. It is highly versatile and can blend in with a wide variety of decors. Its color is not limited to white or beige and it can be used on any surface. It is a great choice for covering rough edges on wooden furniture.
Veneer: It is made of slices of wood and is layered on plywood. These are available in unfinished and finished varieties, which makes them suitable for both painted and stained plywood. They are commonly used for furniture to give it a more solid look. PVC edge banding is available in a variety of colors and styles, and it can be easily painted or stained to match any decor. There are many other benefits of edge banding. It is an attractive addition to any piece of furniture, and it also helps with the maintenance of your furniture.
Pre-glued melamine
If you're painting the edges of melamine sheet goods, you may be wondering whether or not pre-glued melamine edge banding is paintable. Melamine edge banding is a durable product made from paper covered with melamine resin, which resists high temperatures, water, and UV rays. The adhesive has a pre-applied layer for superior adhesion and is compatible with water-based, PUR, and acrylic paints.
There are two types of pre-glued melamine edge banding. Some of them require heat activation to activate the glue, while others are available unglued. Pre-glued melamine edge banding is often the most affordable option. While both types are paintable, soft melamine edge banding is more suitable for custom and commercial furniture because it provides more flexibility and strength, and sits on curved edges smoothly.
The adhesive used to apply pre-glued melamine edge banding is typically hot-melt. Apply the adhesive along the edge of the melamine material. Make sure to use a well-ventilated area. Once the adhesive has adhered to the edge banding, press down on it from end to end. This will push down the adhesive, remove trapped air, and even out the adhesive underneath the banding.
https://www.yodean-decor.com/wp-content/uploads/2022/07/Tips-to-know-the-pros-and-cons-of-each-edge-banding.webp
525
700
Yodean
http://www.yodean-decor.com/wp-content/uploads/2020/06/logo.png
Yodean
2022-07-06 08:07:01
2022-07-06 09:27:17
Tips to know the pros and cons of each edge banding