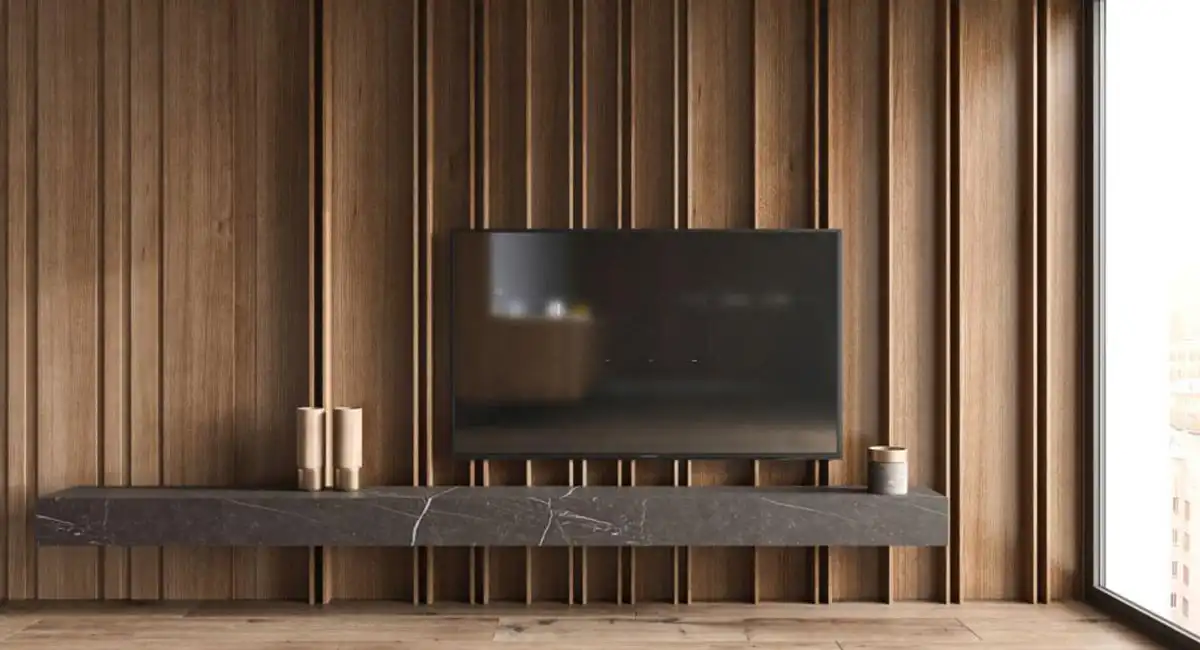 If you are planning on installing decorative wall panels in your home? It is a good idea to do a bit of research before you decide to make this decision, as there are many things you need to consider, including the weather in your area and the type of panels you are planning on installing.
Glue-down panels are more sturdy than peel-and-stick panels
Glued decorative wall panels are an easy way to add some flair to your walls. These products are available in a variety of designs including faux brick, stone, and wood. They can be installed as accent walls, a fireplace surround, or even as part of an entire wall.
In general, glued panels are a better choice than their peel and stick counterparts. This is especially true in areas with high humidity. If your walls are prone to moisture, you'll need a waterproof adhesive. The more durable the product, the more likely it will be to last.
Besides being an easy task, the installation of glue-down decorative wall panels is also relatively inexpensive. As long as you have the right tools, you can have a new look in a matter of hours. To install a wall panel, you can use either a staple gun, a hammer, or a combination of the two. However, if you have any type of a disability or lack the time, it's probably best to leave the job in the hands of a professional.
There are also other less traditional methods of installing decorative wall panels. For instance, you could buy a drawer front from a bureau and attach it with construction adhesive. Or you could repurpose salvaged wood from a former building. Alternatively, you could purchase fabric wall panels that you can hang on your walls.
Precautions to avoid sun damage
If you're the proud owner of some decorative wall panels, you might want to check out these slick tips on how to keep them looking good. Keep in mind that it's not uncommon for these wall coverings to collect dust and water. This can cause problems in the long run. So, a bit of regular cleaning is in order.
The best way to protect your investment is to invest in a quality vacuum cleaner, preferably one with a HEPA filter.
Similarly, you'll want to take note of the humidity levels of your home and install window treatments that can help control it. You may also want to consider getting some louvered blinds or curtains to keep the sun off your panels.
Finally, if you're going to install any of these beauties, it's always a good idea to make sure you have some type of waterproofing in place.
Lastly, don't forget to get the proper caliber of wood, too! Keeping these panels safe from the elements is the key to their long life and beauty.
Thankfully, most manufacturers today are on top of the game. With a little effort, you'll be able to enjoy your decor for years to come.
Taking the time to consider your options will ensure you find the perfect wall coverings for your home. As with any major purchase, be sure to do your homework and research your options thoroughly before making your final decision.
Shiplap wall panels encapsulate an effortless yet chic nautical feel
Shiplap is a simple yet beautiful design element. It works well in traditional, coastal, and contemporary decor. Whether you use it on a large scale or just add it to a single wall, shiplap can bring an interesting texture to your walls.
Shiplap walls have become a staple in home decorating. Originally used to create a rustic, farmhouse look, shiplap can be used in almost any type of interior.
Using shiplap on a half bath or kitchen accent wall is a simple way to change the look of your room. Paint it in different colors to coordinate with the rest of your design. You can even try a DIY version of this project!
You can also add a shiplap wall panel to your living room. This will add interest to the wall and give the room a more cozy feel. A bright, cheery color like turquoise will work nicely with a shiplap wall.
Shiplap is a great way to create a nautical theme in your living room. It works beautifully with a neutral color palette. However, if you prefer a bolder look, you can paint your shiplap in black. That will help your secondary colors pop.
If you have open bookshelves, you can hide your shiplap by covering it with shelving. The texture and color of the shiplap will be a unique design element in the room.
3D wall panels
Decorative wall panels are available in a variety of styles and textures. These panels are a great way to add dimension and texture to walls and they are easy to install. They are also inexpensive and require minimal maintenance.
Decorative wall panels can be made of wood, plastic, or fibre. Each material has its own benefits. For instance, fibre wall panels are eco-friendly and compostable. Plastic 3D panels are cheaper and can be painted to enhance their appearance. Bamboo is also lightweight and inexpensive.
Decorative wall panels are available in a range of different colours and patterns. You can choose a design that suits the overall style of your home. This can be a great way to brighten up a room and create an appealing backdrop for furniture. The most important thing is to make sure that the panels fit properly between each other.
Wall stickers are another option. These simple and removable wall decors can provide a pop of color and can be used in children's playrooms. Stickers are an effective way of covering up imperfections on a wall.
If you have a lot of decorative wall panels, you may want to consider a way of cleaning them. You can simply clean them with a mild solution of vinegar and water. However, it is recommended that you keep the panels away from direct sunlight.
Art Deco wall paneling
Using wood paneling on your walls is an excellent way to add character to your home. You can purchase polished wood or colourful painted MDF to give your walls a new lease on life. Often, the panels are used in the bottom half of the wall, giving a small area a modern twist.
A well-chosen wall panel can make a room feel bigger and more luminous. If your walls are uneven, it may be best to batten them down before installation. Also, you may wish to consider adding curtains to soften the light and make a room seem bigger than it actually is.
The first thing you need to know is what kind of wall panelling you want to use. You can choose from MDF, engineered hardwood or recycled wood planks. Obviously, the type of wood you decide to use will impact the cost.
To get the most out of your investment, consider the size of the room you want to panel. You'll probably want to use a more expensive material for larger areas. For smaller rooms, you might be able to save on materials and install the paneling yourself.
The best option is to find a company that will guide you through the process. They should offer good instructions and possibly a few free samples.
The most important part is choosing a paneling that will match the style of your walls. While most of the wall panelling available today is made from MDF, you may want to consider using a wood veneer to give your room a more upscale look.
Faux stone wall panels
A faux stone wall panel is an artificial product that mimics natural stone. They come in a variety of styles and colors. These panels can be used as a focal point accent wall in a home or commercial building.
In addition to providing an elegant, classic look, they are also durable and fire-rated. This makes them perfect for use as a backer for a gazebo or veranda.
Choosing faux stone wall panels can be overwhelming. You'll need to choose the right type of stone and the right adhesive to ensure the panels stand up to the elements.
The first thing to consider is how much space you'll have to work with. You'll want to choose faux stone that's thick enough to fill the space, but not so thick that it takes up all your available space.
Another consideration is the weather. If you live in a region that experiences extreme weather, your faux stone may not hold up well. However, many faux stone panel manufacturers offer a warranty that's comparable to the lifespan of natural stone.
Depending on the size of your project, you may need to buy more than one faux stone wall panel. Adding more panels will increase the cost.
To make your faux stone wall panels last, you'll need to mount them on a clean, dry surface. Faux stone panels may be made of plastic or foam.
https://www.yodean-decor.com/wp-content/uploads/2023/01/Tips-to-Choose-Decorative-Wall-Panels-in-Rooms.webp
650
1200
Yodean
http://www.yodean-decor.com/wp-content/uploads/2020/06/logo.png
Yodean
2023-01-16 08:39:10
2023-11-13 03:13:50
Tips to Choose Decorative Wall Panels in Rooms