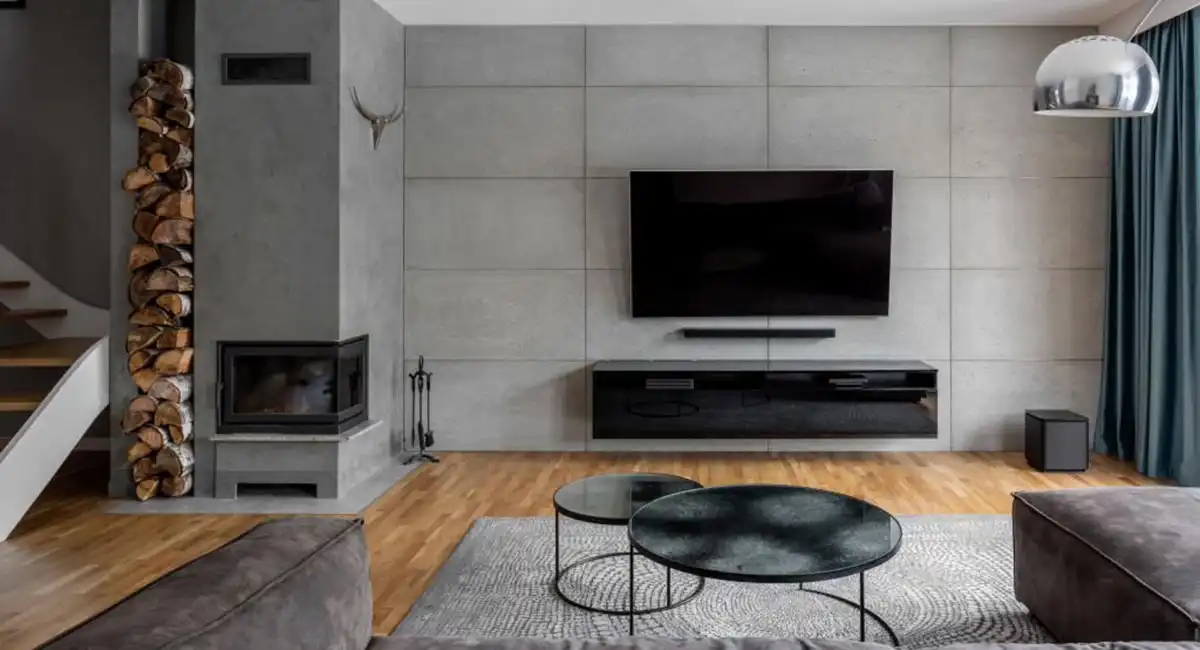 Decorative wall panels are a great way to add texture and depth to your room. Whether you want to mimic an old-school stucco look, or you just want to add softness to your decor, there's a decorative panel for you. Whether you choose metal, fabric, or vinyl, these panels will add depth and texture to your room.
Fluted panels showcase the space by adding depth and texture
Fluted decorative wall panels are a beautiful way to add depth and texture to your home. The look is very versatile and can be incorporated into a variety of interior designs, whether you want a contemporary or rustic feel.
Decorative wall panels can make a bold statement, but a subtle color palette can help to balance the overall aesthetic of the room. This is particularly useful if you are incorporating wood paneling into your design. You can also choose to combine different types of paneling to achieve a cohesive effect. For example, use a mix of ornate ribbed and portrait panels to create a statement. Alternatively, use a combination of white marble and brown elements to add sophistication.
Whether you're looking to enhance your living room, bedroom, or dining room, you can find a decorative panel to fit the look and feel of your space. From neutral shades to striking colors, you're sure to find one that fits your needs. There are several varieties of these panels, including vertical and chevron patterns, as well as textured panels.
These decorative walls can add elegance to your space and can also help to frame windows and frames decorative pieces.
They are also used to highlight elevators and other architectural features in a reception area. In a lobby, they can also be paired with greenery and other natural materials to create a more inviting and inviting atmosphere.
Fluted panels can also be used to define zones within your home. If you have a large open living or dining room, you can use them to divide the space into smaller areas, such as a reading nook, an entertainment center, or even a den. They can also be placed behind seating arrangements, such as a couch, chair, or table. Adding a decorative fluted wall panel to a room will make it appear to have a defined focal point, even if it's not. It can help to separate the "lazy time" area from the rest of the house, or to draw attention to an interesting headboard or decorative piece.
Wall paneling is a unique and versatile feature, and can instantly transform any space. By adding a pop of colour, you can create an eye-catching look without the need for excessive decor.
Another benefit is that decorative panels are easy to install. All you have to do is use a strong adhesive to secure the panels to the wall.
Fluted decorative wall panels are a wonderful option for dividing and framing windows, displaying artwork, and adding depth and texture to your room.
They come in a variety of shades, including light and dark gray, black, and white. They can be curved to match your project, or placed in a vertical or horizontal pattern to create a focal point.
Fabric and metal panels add softness to the decor
Using fabric and metal to create an airborne barrier in your home is nothing short of a science.
A well executed plan will reward you with a stylish living or dining area.
In addition to the more mundane functions, the panels are highly durable and can be installed and removed with relative ease. The only drawback is the resulting mess of loose particles. It is advisable to consider a reputable contractor with a track record.
Alternatively, you could do the work yourself with the assistance of a plethora of tutorials. Having said that, do not go for the DIY approach, as you might be liable to some snags.
Vinyl panels mimic old-school stucco
Using vinyl decorative wall panels in your next home improvement project is a surefire way to save money on materials and time on installation. The benefits of using lightweight vinyl technology include a plethora of options to choose from.
In fact, you'll be able to choose from an array of colors, gloss levels and designs. As a bonus, you'll enjoy a more durable product that will stand the test of time.
Moreover, the materials are highly durable, so you can rest assured that you won't have to worry about mold or fungus building up in your new found home improvement project.
https://www.yodean-decor.com/wp-content/uploads/2023/01/How-Decorative-Wall-Panels-Enhance-the-Look-of-a-Room.webp
650
1200
Yodean
http://www.yodean-decor.com/wp-content/uploads/2020/06/logo.png
Yodean
2023-01-18 08:29:25
2023-11-13 03:13:34
How Decorative Wall Panels Enhance the Look of a Room