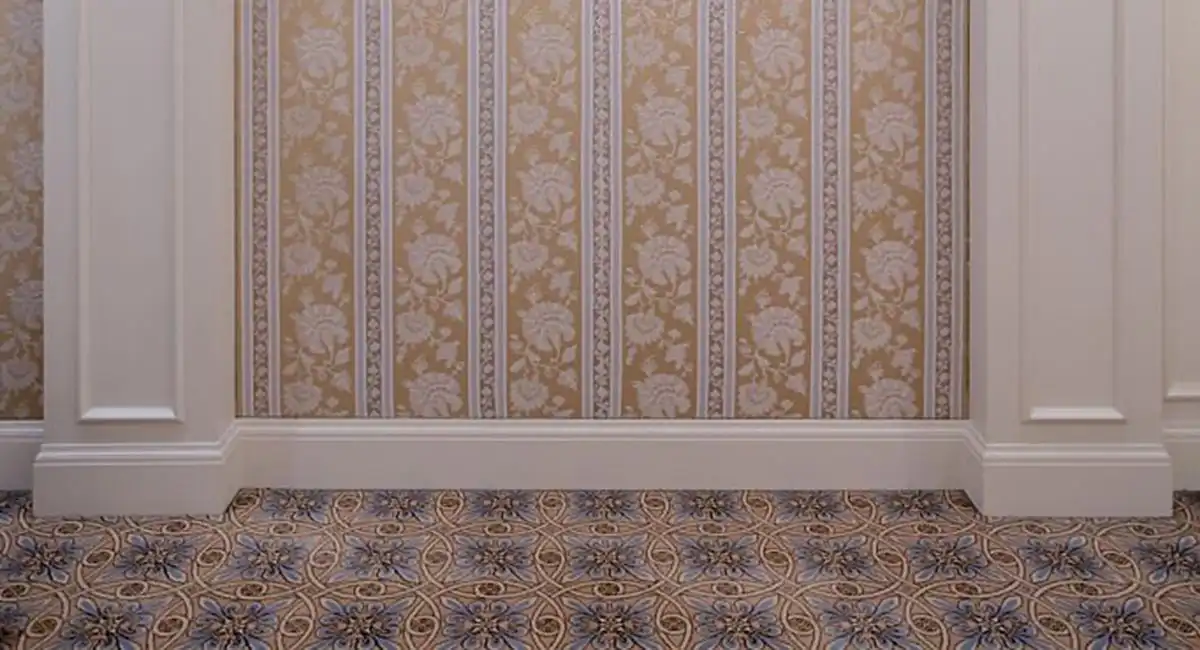 If you're trying to get the perfect look for your wall, it's a good idea to choose decorative wall panels that can be mixed and matched. This way you can create a unique and cohesive look that will stand out from the rest of the room.
Shiplap
If you're looking for a quick way to spruce up your interior, you may want to consider adding shiplap to your walls. This type of wood paneling can add visual interest to your dining room, seating nook, or even your master bedroom. And it's easy to install.
Shiplap comes in natural colors, but you can also paint or stain the wood. Whether you choose to go with a bold red or a soothing gray-blue, painted shiplap will add character to your space. It will also add an element of glamour.
In addition to its aesthetic appeal, shiplap is a hard-wearing, long-lasting wall covering. Using shiplap to clad your wall can create an industrial, rustic, or farmhouse vibe. Plus, it will take light into darker corners and help ground your space.
Another fun way to accentuate your space is by painting your shiplap in an ombre style. You can start with a lighter shade, such as yellow or red, and work your way to the darkest shade at the bottom. The ombre effect can be fun for a guest room or boy's bedroom.
In addition to the classic horizontal placement, shiplap can be hung vertically. A zigzag pattern and diamond shapes are a fun way to use shiplap. Measure your wall carefully, and be sure to anchor the boards to studs in the wall.
Another way to incorporate shiplap into your decor is by hanging it on an accent ceiling. It's a great way to break up the monotony of your room and create some unexpected fun.
In addition to adding color and texture to your home, you can use shiplap in your dining room to create a streamlined, modern look. You can even dress up your open closet with this material.
The versatility of shiplap makes it a great choice for a wide range of design esthetic styles. Whether you're going for a farmhouse, contemporary, or Scandinavian design, this textured wood finish can fit your space.
When it comes to installation, you can find a variety of guides online. Many home improvement centers and lumberyards will be happy to help you with your project.
Picture frame molding
You can mix and match different decorative wall panels to create a unified, cohesive look. Whether you're revamping your living room or adding some character to your kid's bedroom, you can be sure to find a combination that's just right for your space.
A gallery wall is a good way to display a collage of pieces. If you have lots of furniture in your home, this can make a lot of sense. For example, if you have a fireplace mantle, you might want to display a collection of your favorite pictures.
While you're at it, framing is a great way to give your art some extra personality. Choose a frame that complements the picture you're showing and makes the best use of your space.
There are a lot of ways to frame your photos, from traditional to modern. Framed wallpaper is a great way to add structure and color to a room. Using framed fabric is also a nice touch.
In addition to frames, you can also incorporate a lot of other elements into your decorating scheme. This includes using an ornate ribbed panel to add visual interest to a wall. Alternatively, you can go with more traditional trim to match the rest of your decor.
Finally, if you're really stuck for ideas, a simple, but effective framed wallpaper will do the trick. It's a great way to spruce up a drab blank wall. As long as you choose the right colors, you're off to a good start.
Regardless of what you choose, there's a plethora of cool, creative and cost-effective ways to get the job done. The best part is, you can do it yourself with minimum effort.
When deciding what to put on your walls, there's no reason not to consider everything from framed wallpaper to wooden moulding. These items can be used to enhance the look of any space, while offering the benefits of durability and a low-cost feature wall. Just remember to consider all the relevant factors before you jump into the fray. After all, you want to create a space you'll love for years to come.
Chair rails
Whether you're building your own home or just doing a little shopping for a new home, you're bound to find yourself in a situation where a decorative wall panel is an attractive proposition. In a pinch, you can slap together a slick looking accent wall in just a weekend. The trick is choosing the right panel, and knowing how to install it to get the most bang for your buck. Using a combination of veneer, MDF and paint can turn a bland white box into a showpiece in no time.
The best way to go about installing a decorative wall panel is to heed the advice of experts. Paneling is a great way to dress up a plain old wall, and it's not nearly as expensive as tile or paint. You can also combine the panels for a more dramatic effect. One tip: use strong adhesives to hold the boards in place. This makes cleaning the finished product a breeze.
Another tip is to go with the highest quality you can afford. That way, you can enjoy the results for years to come. Depending on your budget, you can choose from a wide variety of wood types and colors. Unlike tile, paneling is less likely to crack or warp over time. Also, it's much easier to replace a board if you need to. A panel can be a major upgrade to any room, whether it's a living room or a kids room.
3D wall paneling
Decorative wall panels are a great way to enhance the look and feel of any room. They can be created from a variety of materials, including wood and MDF. A panel can be installed in just a few hours and can add a sense of warmth and charm to a space. Wall paneling can be a simple accent or a full wainscot. It can create a cosy atmosphere or a modern industrial feel. The panel can be a single colour or painted in a bold hue.
If you want to mix and match different decorative wall panels in a single space, the first step is to choose the style that suits your room. Depending on the room's architecture, you may need to adjust the trim accordingly.
For a simple yet elegant look, consider installing reeded paneling. This paneling is perfect for a small awkward space that could use some additional interest.
Another option is to install horizontal shiplap. This type of paneling creates clean lines down the wall.
You can also try out 3-D decorative paneling. These can be moderately expensive, but are also a quick and easy way to add a splash of design interest to your space.
Decorative paneling can also be a great way to hide wiring and other issues on your walls. You can use one color for the whole panel, or you can paint the wall a bold color and highlight the pattern with a contrasting shade.
You can also create an interesting and graphic look by running a tape line across your paneling. In addition, you can paint the panels to create a two-tone effect.
Adding a textured finish to your walls can also make a big impact. You can use a simple wood stain or even a paintable caulk. Alternatively, you can install a Moghul-style block stencil.
Choosing a unique and interesting color for your wall trim can help to set your room apart. However, it's important to choose a colour that matches the rest of your walls. Using a bold and contrasting color can also create a relaxing or stimulating atmosphere.
https://www.yodean-decor.com/wp-content/uploads/2023/01/How-to-Mix-and-Match-Different-Decorative-Wall-Panels-in-a-Single-Space.webp
650
1200
Yodean
http://www.yodean-decor.com/wp-content/uploads/2020/06/logo.png
Yodean
2023-01-16 08:36:32
2023-11-13 02:02:44
How to Mix and Match Different Decorative Wall Panels in a Single Space