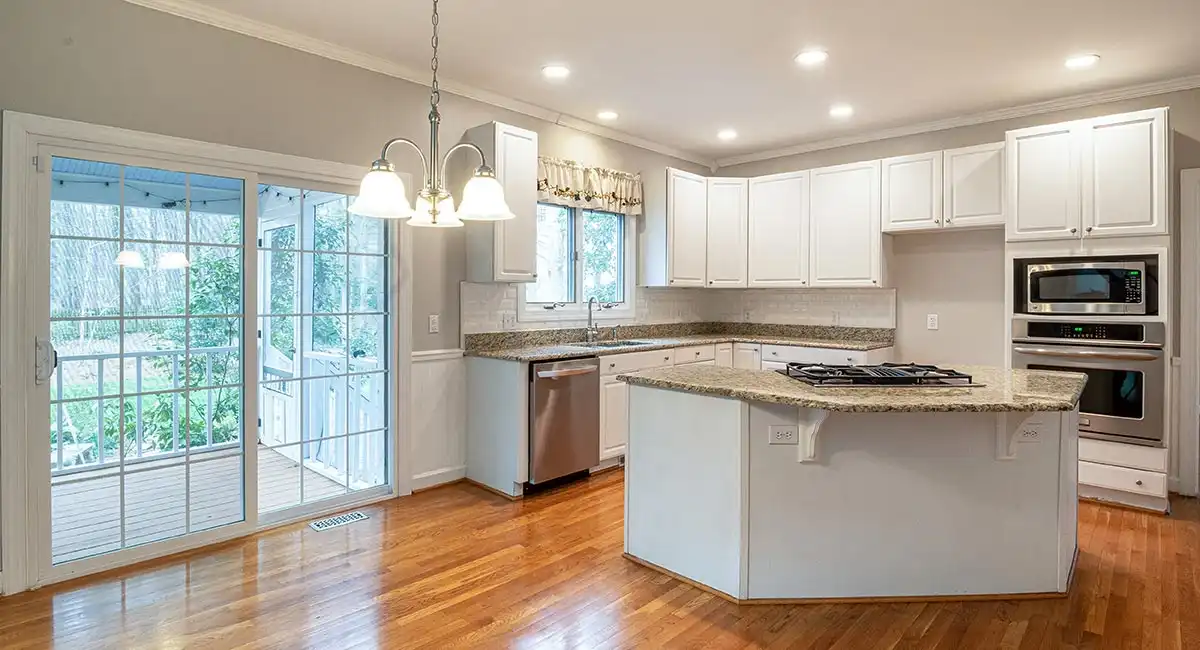 Whether you're renovating a room or replacing old furniture, you may want to consider using melamine paper. While this material has many benefits, there are some disadvantages that you should be aware of before making a decision.
Introduction of melamine paper in home furnishings
Among the many types of laminate paper, melamine paper is a good option for furniture. This type of paper is durable, scratch-resistant, and water-resistant. It also provides the same strength as wood. It has a low cost, is easy to install, and is an excellent choice for interior architecture.
Aside from being a great option for furniture, melamine paper is also used for decorative purposes. Moreover, it is a great substitute for wood composite panels. It is not only affordable, but is also very environmentally friendly.
Compared with other laminate materials, melamine can be used to imitate a number of patterns. It is also very easy to clean. It is waterproof and can be easily recycled. In addition, it is a fire-retardant material.
It is widely used in the construction industry. It is an inexpensive alternative to wood composite panels, and it can replace aluminum composite panels in some applications. However, it can't be sanded down to the real grain of wood. It is therefore not recommended for outdoor use.
When it comes to melamine furniture, people often like its glossy finish. In fact, it is the most common type of melamine finish. It is also very durable and can last for five years. It is also known to resist moderate acids and oils. It can also act as a barrier between food and liquids.
Because melamine is resistant to moisture, it is suitable for kitchen countertops. It can also be used for upholstery. It can be used to make cabinets and bedroom cupboards. It is also a good alternative to particleboard. It is also mold-resistant and anti-pollution.
The manufacturing process of melamine paper is characterized by high pressure and controlled temperatures. The paper is pressed to a wood-based plate using a pressing machine. It is then dried to a certain extent.
The benefits of melamine paper
Using melamine paper to decorate your furniture has a number of benefits. It is durable and resistant to moisture and heat. It is also easy to clean. It is often used as flooring and for interior decoration. There are a variety of designs and patterns that you can choose from.
Depending on your requirements, you can choose between plain and wood grain melamine papers. The latter has the appearance of real wood and is very durable.
Compared to solid wood, melamine laminates are easier to clean. They are also scratch-resistant. Moreover, the outer layer can be stained or painted. These materials are also environmentally friendly.
Using melamine panels in your home can replace traditional wood panels. They have a smooth, mold-resistant surface and are a good alternative to aluminum composite panels. In addition, they are cost-effective. These are a great option for office renovations and decorating your home. You will be able to find a large selection of colors and styles at a local plywood distributor.
When choosing a melamine paper for your home, you should choose one with a 70% melamine content. This ensures that it will last longer. Moreover, it is more cost-effective than a 100% woodgrain paper.
When you are looking for a melamine paper, you should make sure that it is waterproof. Melamine is a heat-resistant, artificial polymer. The resin in melamine provides superior chemical resistance and water resistance. It is commonly used as an overlay on particleboard and medium-density fiberboard.
Another advantage of melamine laminates is their flexibility. They can be used on cabinets, countertops, and other furniture. Unlike other materials, they can be recycled. They are resistant to stain, heat, and moisture.
How to use melamine paper in your home
Using melamine paper in your home can create a whole new look for your furniture and interiors. It is a lightweight material that is water-resistant and durable, making it a perfect choice for kitchens and other areas of your home.
It is a non-toxic substance that can be used in places where children and pets may be present. It can be purchased at local home improvement centers or lumberyards. It is available in a variety of colors. Some manufacturers offer warranties.
It is a good alternative to other flame retardants. It is also waterproof and resistant to moisture and heat. It can withstand 400 pounds of weight per shelf.
It is environmentally friendly and is made from recycled materials. It is also mold-resistant.
It is a popular choice for countertops. It is also used to make laminated furniture. It is easy to install and clean. It is dishwasher safe. It is lightweight and scratch-resistant.
It can be molded into a variety of shapes. It is also resistant to moderate acids. It can be easily trimmed to fit. It is not flammable and has a long shelf life. It is available in different thicknesses.
You can choose from a variety of melamine colors and designs. It is also inexpensive, making it a great option for multipurpose projects. It is available in thousands of patterns and colors.
It is a great choice for countertops, flooring, cabinets, and furniture. It is easy to clean, and is also waterproof. It can be cut into any shape. It is also available in plain and fused melamine.
It can be pressed onto particle board and plywood. It is also a popular choice for cabinets and ready-to-assemble furniture. It can be customized to match the color and grain of your wood.
Conclusion
Whether you are looking for a stylish furniture, a cool flooring or a nifty decorative paper, melamine is a viable option. This lightweight and durable material is also easy to clean, so you won't need to resort to chemical based cleaners.
Melamine is a synthetic substance that can be used in a wide variety of applications. Its main application is specialized paints, but it is also used in electronics products and is a good alternative to other flame retardants.
In a nutshell, melamine paper is made from a combination of melamine and formaldehyde. It is then impregnated onto a wood-based plate by a press machine. The resin is then partially cured in a curing oven. The finished product is a solid, scratch-resistant material that is lusterous and a good alternative to solid wood.
The best melamine paper is made of 70% melamine and 30% formaldehyde. Its most notable function is to improve the physical properties of the wood-based panel it is applied to. It is resistant to scratches and warping, and its high gloss finish is a big plus.
The biggest problem is the shelf life of melamine resin, which is variable. It can last a long time, but it's not the most durable material in the world.
Melamine paper has a large number of applications, ranging from interior decoration to trays and kitchenware. It is often the least expensive of all the decorative paper products, and is a perfect complement to your decor. This durable material is also one of the most environmentally friendly materials on the market. Using a melamine paper plate instead of 100% woodgrain is a wise decision, and it's also cheaper than the real thing.
https://www.yodean-decor.com/wp-content/uploads/2022/12/Why-Melamine-is-the-Right-Choice-for-Your-Home.webp
650
1200
Yodean
http://www.yodean-decor.com/wp-content/uploads/2020/06/logo.png
Yodean
2022-12-13 07:52:55
2022-12-13 07:52:55
Why Melamine is the Right Choice for Your Home