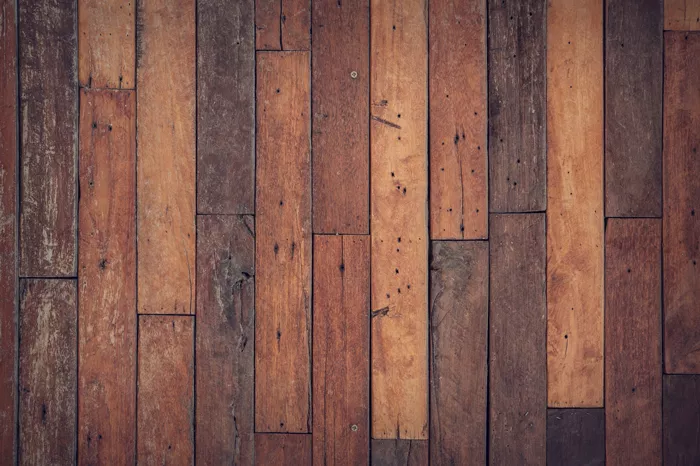 Why is panelling so popular? The reason may be the same as any other: a cheap, easy, and fast way to create the look of real wood without the price. The onset of panelling in the 60s and 70s was largely due to the dark wood colors that were popular then. Despite these reasons, panelling had some legitimate practical uses. Here are just a few. We hope you enjoy this look!
Creating a feature wall in a bathroom
Bathroom panelling is an excellent solution for damp or old walls, and can be used as a warm and attractive alternative to tiles. While wood is a traditional material for wall panelling, newer lookalike versions are available, which are made from MDF that has been pre-routed. These materials are more stable and can be fitted to uneven walls.
Solid oak panelling is the most expensive option but looks authentic and matches existing elements. It is also best fitted by a specialist, as it is more expensive than MDF-based panelling. Most wall panelling is made from MDF and intended to be painted. It is advisable to seek professional advice before installing panelling in a bathroom, however. If you want a traditional look in a modern space, consider using panelling in a light color.
To create a rustic look in a bathroom, you can use reclaimed wood. This style is suitable for walls that are featureless but would still benefit from a quaint country feel. Moreover, it can create a unique shape for a bathroom, giving it a more open feel. Moreover, the wood is resistant to water and offers excellent insulation. If you decide to install panelling in a bathroom, consider using light shades, as they create a more spacious feel. Dark panelling on the other hand can make a bathroom look cramped and unattractive.
You can also use panelling in a bedroom. Panelling can act as a headboard and feature wall. Not only does panelling look stylish, but it also hides the wires that lead to sconce lights. There are many other options for finishing molding walls, but the most common method is to use contrasting paint colors. If you don't have the time to paint half-height walls, use contrasting paint colours instead.
The process of implementing this feature wall in a bathroom is relatively easy and inexpensive. Panelling can be installed using different types of panelling, including appliques. Appliques can also be made from small pieces of trim. The main advantage is that it does not require expensive materials or labor. Additionally, the bathroom is usually a small room, so you can use it as a focal point.
Making a statement in a kitchen
You can make a statement in your kitchen by choosing a bold, oversized element, whether it's marble on a kitchen island or an artwork on the walls. Large pendant lights can cascade from the ceiling, and big metal handles can make a striking alternative to the handleless trend. In keeping with the times, the kitchen will be the social centre of the home, and it should look both stylish and functional. Designer Rebecca Reiken offers some helpful tips on how to create a kitchen with a statement-making look.
Consider using a bold backsplash, which is often located in the center of the room above the countertops. These backsplashes feature unusual shapes and materials and are often bold in design. The placement of your statement pieces in your kitchen is crucial, as they should be within eye level. This is especially true for centerpieces and wall art. People tend to pay more attention to things they see or interact with, so kitchen islands and bar stools are also considered potential statement pieces.
Using bold, contrasting colors in your kitchen can add an eye-catching element. If you're not sure what to choose, consider incorporating other aspects of your home into your kitchen design. Choose a statement piece that reflects your personality and ties together the different aspects of your home. This way, you won't end up with an empty space that doesn't match your tastes or design. You'll be happy you made the decision.
While a kitchen is often the center of the home, it's not always the most eye-catching space. Adding unique features and accents will add personality and interest. If you're planning to remodel the kitchen, here are 4 tips from Saturn Interiors. Don't be afraid to take risks. Remember, it may cost a lot, but it's worth it in the long run. So go ahead and make a statement in your kitchen today.
Creating a feature wall with reclaimed wood
Reclaimed wood panelling is an excellent choice for a feature wall in your home. Unlike conventional panelling, reclaimed wood features natural variations in color and texture. Cracks and nail holes may be visible, but they are part of the charming look of reclaimed wood. You should take a few precautions when installing reclaimed wood panels. If you aren't sure how to do it, here are some steps to follow:
Before incorporating reclaimed wood panelling into your home design plan, consider the type of room it'll be in. In an apartment, for instance, you might want to use it to make a wall longer, or to add a focal point in your living room. If you have a dingy and cluttered environment, reclaimed wood accent walls are a great way to add texture.
You should start by staggered seams in the first row of reclaimed wood panelling. This will ensure that the seams are evenly spaced. Also, make sure to stagger the lengths of the boards to create a natural pattern. It's best to place the shorter pieces near the ends of the wall, and the longer ones towards the middle. After all, it's easier to fit pieces closer together if they are staggered.
A feature wall in a kids room can be a beautiful way to add warmth and texture to the room. Wood accent walls can be painted to match the room's existing colors or to create a unique pattern. You can even use reclaimed wood panelling as a backdrop for artwork, pictures, or other objects. The possibilities are endless with reclaimed wood. The only limit is your imagination.
When installing reclaimed wood wall panels, you should remember that there's a limited supply of panels, so you'll have to take a mix-and-match approach. Some panels are pieced together from smaller pieces, and others are attached directly to the surface of the wall. Make sure the wall is dry and clean. Peeling paint will prevent proper wood adhesion. Whether you choose reclaimed wood panelling for a feature wall or an entire room, you'll be amazed at the difference it makes!
https://www.yodean-decor.com/wp-content/uploads/2022/07/Why-is-Panelling-So-Popular.webp
466
700
Yodean
http://www.yodean-decor.com/wp-content/uploads/2020/06/logo.png
Yodean
2022-07-13 06:28:06
2022-07-13 06:28:38
Why is Panelling So Popular?