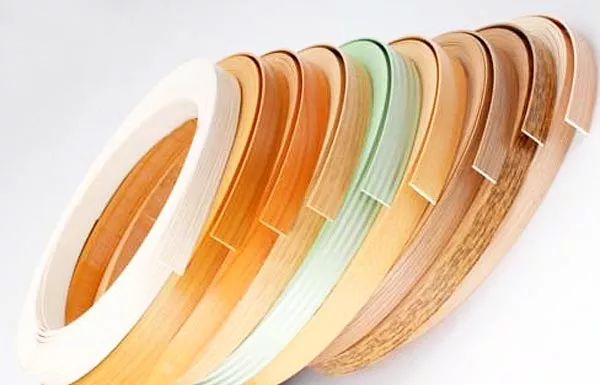 If you're wondering how to glue a pvc edge banding to your home's exterior, then read this article. We'll talk about selecting the best adhesive, using edging tape, and cleaning up after application. But most of all, we'll talk about the steps you need to take to ensure the edges stay secure and attractive. So, let's begin! Gluing a pvc edge banding isn't a difficult task, but there are a few things you should know.
Choosing the right adhesive
Choosing the right adhesive for pvc edge bands is critical to ensuring a high-quality bond. Using the wrong adhesive could lead to a failed edgeband. There are many reasons why edgebanding may not adhere correctly. Here are some tips for avoiding common problems. You should also wear protective clothing and gloves during the application process. The correct adhesive can help you avoid problems such as bubbles and gaps.
Choose an adhesive based on temperature. The temperature of the substrate determines the adhesion of a particular adhesive. Choosing an adhesive that can withstand temperatures of 64 degrees Fahrenheit is critical. In addition, it is important to select an adhesive that can bond to a variety of materials. Some types of adhesives are more suitable for melamine edges, while others can be applied to a variety of substrates.
Choosing a hot-melt glue
Choosing a hot-melt glue is critical for successful edgebanding projects. You need to match the correct temperature, pressing time and pressure for the edgebanding to adhere to the substrate. If any of these factors is off, the edges may delaminate or fall off. To ensure that the bonding process goes smoothly, you should keep the temperature of the glue tank and the edgebanding material above room temperature.
There are two types of hot-melt glue for edge banding: polyurethane (PUR) and ethylene vinyl acetate (EVA). Each has its own advantages and disadvantages. EVA Adhesive is an inexpensive option that can be used on most edge banding applications. It is also easy to apply and has standard heat and water resistance. It is also relatively fast curing.
Using edging tape
PVC is a plastic polymer that is available in both flexible and rigid forms. Edge banding is commonly used on furniture to provide a durable finish. The popular design is wood grain such as maple edge banding.  It covers exposed edges and provides the appearance of reliable materials. This article will discuss the process of applying edging tape to PVC edge banding. It is important to remember that the right edge banding material will depend on the size and thickness of the material.
When applying the edge banding, it is important to use the correct adhesive. The wrong glue can be disastrous. Luckily, there are several different types of adhesives available on the market. Choose one that is compatible with your edge banding machine. Make sure to read the label carefully, too, since some edge banding tapes are made of different materials. Use a test piece of edge banding tape before applying any adhesive.
Cleaning up after application
The best way to clean up after applying PVC edge banding is by washing the materials. Using acetone will remove any excess contact cement, but you should be careful not to damage the semi-gloss finish. You can also use a chisel to flush the laminated board. It is important to note that removing the edge banding from the laminated board requires a sharp utility knife and nick-less chisel.
If you accidentally misapply the edge banding, you can reapply it by ironing it over it to soften the glue. You can also use a wood block to press down the hot veneer tightly. After this, check for any raised areas. If so, you can repeat heating and pressing it down with the wood block. Otherwise, you can cut off the raised area. After applying the edge banding, make sure that the edges are smooth and level.
https://www.yodean-decor.com/wp-content/uploads/2022/07/How-to-Glue-a-PVC-Edge-Banding.webp
385
600
Yodean
http://www.yodean-decor.com/wp-content/uploads/2020/06/logo.png
Yodean
2022-07-11 02:40:47
2022-07-07 02:53:35
How to Glue a PVC Edge Banding