What is Melamine Paper and What Benefits Do They Have?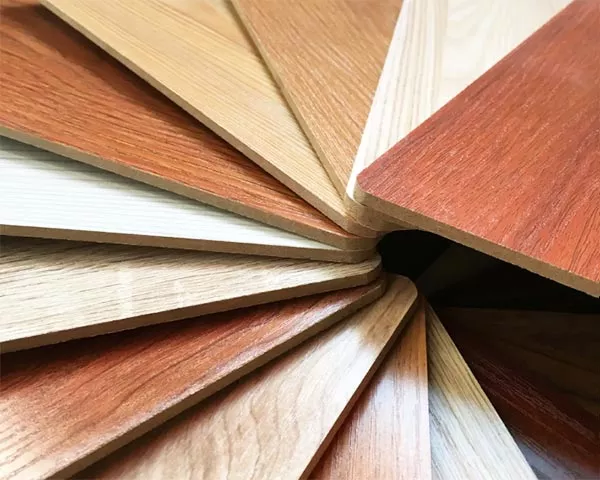 You might be wondering, what is melamine paper, and what benefits do they have. There are two main types of melamine paper: wood grain and plain. Both are waterproof and resistant to heat and moisture. You can use melamine paper to decorate furniture made of chipboard. Let's take a closer look at these two materials. These are often used in furniture, as well as in car interiors, but they also have their advantages.
Melamine formaldehyde
The production of melamine decor paper requires a combination of two ingredients: melamine and formaldehyde. Melamine resin is a chemical compound used to attach the two ingredients to a wooden substrate. It is used in furniture, counter tops, walls, and floors and provides superior water, heat, and chemical resistance. The resin also contains antibacterial properties, making it an ideal choice for kitchen counter tops.
While melamine doesn't contain any C-H units, its reaction with the methylol groups in the paper results in the formation of methylene bridges. When the materials are subjected to fire, the methylene bridges absorb substantial amounts of heat energy and act as a heat sink. This characteristic makes melamine a good alternative to other flame retardants, including halogens. Its primary applications are in specialized paints, textile products, and flexible urethane foam. It is also used in electronics products.
Melamine paper
What is melamine paper? It is a kind of low-pressure, short-cycle material that is pressed onto particle board or plywood to give the product a wood-grain texture. Melamine paper is resistant to water and has a shelf-life of about two months. It is used for the production of furniture, especially for kitchen and bathroom cabinets. It also helps manufacturers cut costs because it does not require adhesives.
Melamine paper is a synthetic material that is made by impregnating a chemical compound with formaldehyde. The process produces a strong and extremely durable material. This material is scratch and water resistant and dries within 20 minutes. It is also easy to clean. Therefore, it is a great option for making furniture and interior decoration. It can even be used as flooring. Here are some benefits of melamine paper for your home and office.
Types
There are two main types of melamine paper: plain and wood grain. Plain melamine paper has the same characteristics as wood grain paper, while wood grain melamine paper has a pattern resembling wood. Both types are waterproof, scratch-resistant, and easy to clean, making them an excellent choice for furniture. These sheets are also often used as flooring. But what are the benefits of melamine paper?
There are many types of melamine paper. Generally speaking, the best type is made with a total of 70% melamine content, which has a longer lifespan than its counterparts. But there are some types that are just for decoration, or may have a limited number of applications. Decorative melamine paper is used primarily in the wood industry. The only major disadvantage of melamine decorative paper is that it is not laminated directly to wood-based panels. However, the process of paper impregnation is necessary to bond melamine decorative paper to wood materials.
Properties
The properties of melamine paper are closely related to its use in engineered wood panels. However, the melamine formaldehyde resin used in this process is not a stable bond and is prone to degradation with time. Therefore, it is essential to understand the complex interplay between the manufacturing conditions and technological property profile of this material. Three raw papers from different suppliers were impregnated with melamine formaldehyde resin. The resin loading, final moisture content, and amount of curing catalyst were measured numerically to determine their effect on the quality of the impregnated paper.
The melamine resin is introduced into the paper during the impregnating process and partially cured in the curing oven. Its shelf life is variable. This material is made of melamine formaldehyde resin with modifiers to increase elasticity and impregnation. In general, melamine-impregnated papers contain 50-60 percent melamine resin. This type of material is often a great alternative to particle boards because of its durability, color, and affordability.
Applications
Melamine paper is a unique type of waterproof material that is commonly used in the manufacturing of furniture. It is a low-pressure, short-cycle material that is easily pressed onto particle board or plywood surfaces. The material's wood-grain pattern allows it to be water-resistant, resistant to stains, and durable. It does not require any adhesives and can last for months. Many uses of melamine paper include furniture, flooring, and even money.
Its quality is ensured by strict manufacturing processes. In addition to being durable, melamine-impregnated paper is easy to clean. This material can be used for decorative papers, mugs, and trays. Here are a few applications. Melamine is resistant to water and heat, and its surface is easy to clean. The resulting paper is durable, lusterous, and easy to maintain. The advantages of using melamine in decorative paper are numerous.
https://www.yodean-decor.com/wp-content/uploads/2022/06/What-is-Melamine-Paper-and-What-Benefits-Do-They-Have.jpg.webp
480
600
Yodean
http://www.yodean-decor.com/wp-content/uploads/2020/06/logo.png
Yodean
2022-06-23 02:27:42
2023-04-17 03:48:50
What is Melamine Paper and What Benefits Do They Have?