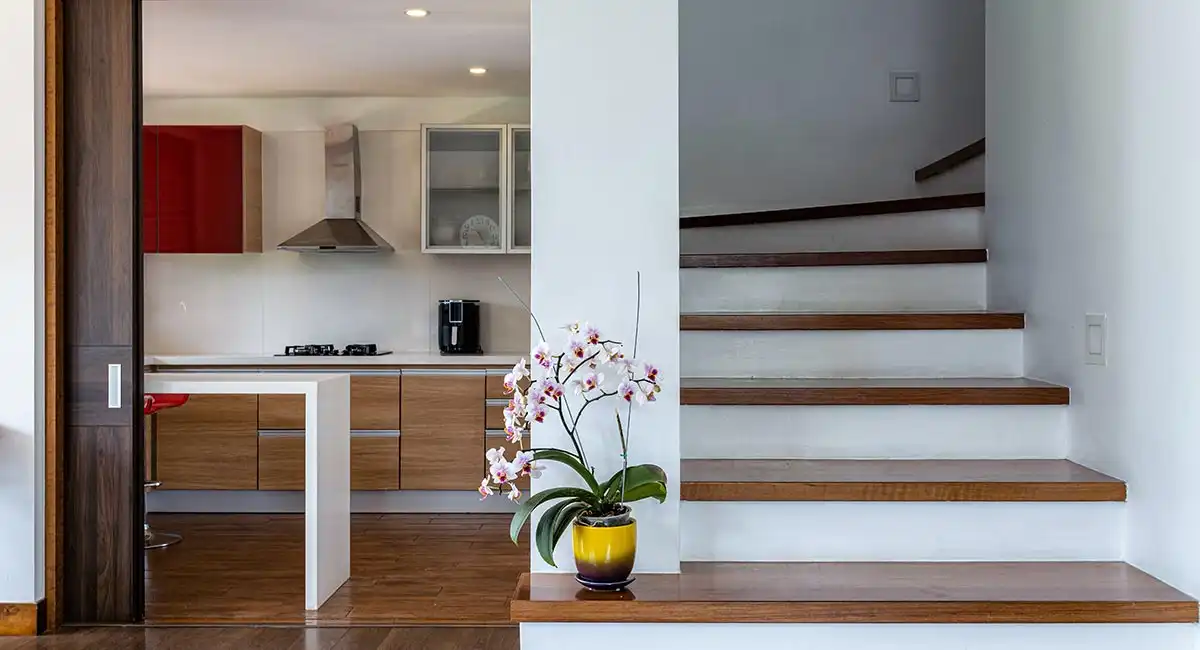 If you are looking for a solid building material, you may be wondering if melamine is the right choice for your project. You may have heard that it is waterproof, but it is not microwave safe, and is not as durable as other types of building material. However, if you are thinking of installing a kitchen cabinet, melamine may be the perfect solution.
Melamine is a type of plastic
Melamine particle board is made from a thermoset plastic called melamine. It cannot be recycled or decomposed like other plastics. Because of this, it must be disposed of properly or recycled. Unfortunately, this means that many melamine-based products end up in landfills. Thankfully, there are alternatives to melamine-based products.
Melamine is an organic compound used in the manufacture of particleboard and plywood. When used in its most basic form, melamine is an organic material, but when used as a thermosetting plastic, it is a synthetic material. Melamine is used to coat particleboard, plywood, and MDF with a laminate finish. It is scratch-resistant and moisture-resistant and comes in various colors. Because of its durability, melamine is used in a wide range of applications. While it is most commonly used in cabinet construction, melamine is also used in a variety of industries.
Melamine particle board is made up of two layers of melamine, which are thermally fused to the particle board core. It comes in a variety of colors and is slightly softer than particle board. It is less expensive and eco-friendly than particle board but is not as durable as particleboard. It also contains potentially toxic materials. The main ingredient in a melamine particle board is melamine, which is a polymer composed of 67% nitrogen and 33% carbon.
It is waterproof
Melamine is a cheap, long-lasting material that is waterproof, durable, and shatterproof. It is also easy to clean, and the surface will not age. Melamine is not as strong as solid wood, but it can hold up against a range of environments. The only downside is that it can chip and warp when improperly installed. Because of this, the edges of the material should be sealed with edgebanding.
If you're considering particleboard for outdoor projects, you'll want to consider whether it's waterproof. This type of material is made of tiny pieces of wood that are mixed with a synthetic resin or wax binder. The mixture is then heated and pressed into sheets. However, particleboard is not as strong as solid lumber or plywood. In addition, particleboard tends to absorb water very easily, so it's not the best choice for outdoor projects.
It is not microwave safe
If you've recently purchased melamine dinnerware, you've probably wondered if you can microwave it. The truth is, you can, but it will become brittle and discoloration is likely sooner than you'd like. The base component of melamine is wood pulp, and if exposed to high temperatures, it will begin to dry out, making it much more susceptible to breaking.
The FDA considers melamine safe for use in food preparation but warns against using it for microwave cooking. The agency commissioned a safety assessment of the substance, which centered on scientific studies on melamine toxicity and animal studies. If you are worried, you can always buy a microwave-safe plate instead.
Unlike traditional particle board, melamine is made from pressed wood chips instead of a single piece of wood. That makes melamine more water resistant than plywood. It also has a softer surface, which makes it easier to clean than other materials. The downsides of melamine include the fact that it is much heavier and weaker than standard plywood.
https://www.yodean-decor.com/wp-content/uploads/2022/10/Is-Melamine-Particle-Board-the-Right-Choice-For-Your-Kitchen-Cabinet.webp
650
1200
Yodean
http://www.yodean-decor.com/wp-content/uploads/2020/06/logo.png
Yodean
2022-10-29 03:58:20
2023-04-17 03:09:19
Is Melamine Particle Board the Right Choice For Your Kitchen Cabinet?