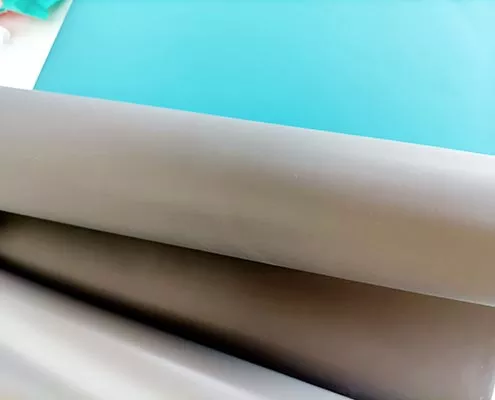 The advantages of PVC foils are many. They make your furniture stain and scratch-resistant, and they look glossy. Read on to discover how to use PVC foil on furniture. Here are some of the top advantages of PVC foil on furniture:
Decorative film
Decorative film can be used on various surfaces to make your home more attractive. It comes in a wide variety of prints and patterns, and can be used to brighten up your interior space while filtering sunlight. The film is versatile enough to be used on various surfaces, including French doors, kitchen cabinets, and bathroom shower doors. There are many patterns and designs to choose from, and each of them can be combined to create a unique look.
PVC film is a new environmentally friendly material that has numerous uses. It can be used to finish the surface of various materials, including wood, high-pressure cement board, metal panels, and PVC profiles. It is nontoxic, unfading, and can be operated without the use of paint or varnish. It is environmentally friendly and makes an excellent decorative material for any indoor environment. You can even use it in places where you cannot paint or stain your furniture.
In the past, decorative film was made from both plastic and aluminum. But today, there are two major choices – PVC and PET – when it comes to decorative film. While PET is gaining momentum in the industry, PVC is still the standard in many Western countries. As PET is a more sustainable and safe alternative, it may soon overtake the decorative film industry. It is the material of choice for many, but it is ultimately up to the consumer and their needs.
Another reason why decorative film made from PVC is so versatile is its durability. Standard plastic will buckle under pressure, but PVC won't. The material's tensile strength is generally between 1,000 and 3,625 PSI. Its durability is also impressive, and it can resist a variety of chemicals and alkalies. Even when it is exposed to harsh chemicals, PVC is easy to clean with a cleaning solution.
Adhesive structure
The adhesion properties of plastic film depend on the chemical and physical structures of the material. Chemical treatments improve adhesion by promoting the formation of covalent chemical bonds at the interface. The surface treatment of a polymer also affects the adhesive strength. The Ad-Si primer significantly enhanced the adhesion strength of PVC and ABS, indicating that this type of primer improves the chemical bonding mechanism. The Ad-PU and Ad-MS primers had no effect on EPDM or PVC, but had slight effects on ABS.
During the production of a pressure sensitive adhesive, the bondline of a polymer is largely uncrosslinked. The adhesive structure is then cured by drying and curing. The final stage of this process is the application of a silicone release liner. Only a few companies can afford this technological advance. Hence, these products are more expensive than their alternatives. But this price tag is justified by the high quality.
An excellent structural adhesive is a highly versatile product. It is suitable for a wide range of applications, including magnet, metal and multiple-surface bonding. Its versatility also makes it useful for semi-automated and manual processes. Another advantage of structural adhesive is its ease of use. Some structural adhesives are very fast to apply, while others require an overnight cure. It is therefore necessary to adhere a pliable piece of plastic film in the desired shape.
PVC foil is available in different types, depending on the application. For example, PVC foil used to cover doors differs in surface quality. PVC film that is produced for door covering should have a smooth surface and be resistant to abrasion and impact. For these applications, it is necessary to use high-quality PVC foil. There are several factors to consider when choosing a PVC foil for your door.
Easy to clean
If you're planning to build a new wardrobe, consider investing in PVC foil for doors. This plastic material is easy to clean and comes in a wide range of colors. What's more, it has no harmful components. The material is resistant to radiation and high temperatures, and it won't harbor dust or bacteria. It is an environmentally friendly material, and its use in the manufacturing of wardrobe doors can help you stay in line with today's growing environmental consciousness.
Durability
PVC membrane foil is a durable material that can be used to create decorative finishes on interior and exterior decorative items. PVC membrane foil has excellent waterproof, fireproof, and moistureproof performance. The thickness ranges from 0.12mm to 0.5mm. Some of the most common thicknesses for wrapping items are 0.18mm and 0.3mm. The thickness of PVC membrane foils will determine how durable they will be in the long run.
PVC membrane foils come in a variety of styles and are designed for different applications. Make sure to choose the right one for the surface you are covering. If the surface is rough or contaminated, PVC membrane foils will not adhere well. If you are unsure of what type of material you need to cover, you can always consult a professional for guidance. If you need PVC membrane foil for a particular application, check the packaging for information on the durability.
PVC foil is generally used indoors and comes in a variety of color choices. Most PVC foil is used to cover doors, so it's best to buy the highest quality possible. PVC foil for doors should have a smooth surface and be resistant to abrasion and impact. PVC door foils can be found in nearly any color, making them an excellent choice for interior decoration. If you have a door that is covered in PVC foil, you can rest assured that you will enjoy many years of trouble-free use of your new PVC doors.
If your PVC membrane foil is too thick, you may want to use primer. This glue coating is crucial to the bond between PVC membrane foil and base panel. Otherwise, you may experience white angles and edges. This is a sign of poor quality PVC membrane foil and a poor quality ink. To ensure that your PVC membrane foil won't fade too quickly, ask the supplier to provide you with a test report on its UV resistance.
3 possibilites of using pvc foil
PVC membrane foil is a decorative finish material that can be applied to various objects including furniture, doors and interior decoration items. The use of PVC membrane foil has many benefits, and will help you create unique products with enhanced appeal. People don't want furniture that is covered in grain or color patterns that are too fuzzy. You can also check the color definition and the grain pattern. Here are 3 possible uses for PVC membrane foil.
If you need UV protection for exterior surfaces and outdoor furniture, PVC membrane foils are a great solution. They will not only improve the durability of your furniture, but also make your clients happy. You can also choose PVDF film for exterior decoration projects. However, make sure that you test the PVC membrane foil for UV resistance and adhereness before using it in a project. High temperatures can also extricate the adhesive on some films, so you might want to consider other options for your projects.
There are many different types of PVC membrane foil. Different types have different uses, and you must choose the right one for your needs. For example, for plywood, you can use vacuum pressing or laminating. But if you need to use PVC membrane foil on aluminum, you can use wrapping. A thorough guide is available online that will help you remove the PVC membrane foil. In addition, you can find PVC membrane foil at brick-and-mortar stores at a slightly higher price.
https://www.yodean-decor.com/wp-content/uploads/2022/07/How-to-Use-PVC-Foil-on-Furniture.webp
400
495
Yodean
http://www.yodean-decor.com/wp-content/uploads/2020/06/logo.png
Yodean
2022-07-22 06:35:56
2022-07-22 06:45:35
How to Use PVC Foil on Furniture