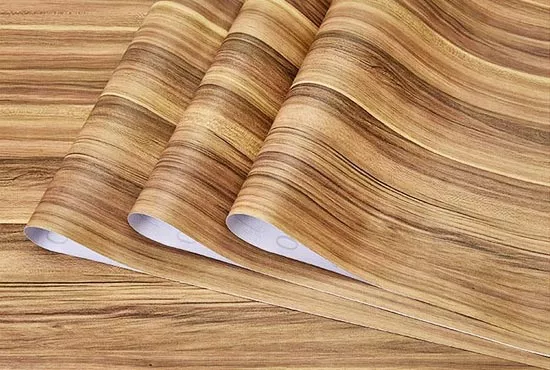 If you are wondering how PVC film is made, you've come to the right place. PVC is highly customizable, and is especially good at thermoforming. This process changes the film's firmness to vary based on the amount of heat it is exposed to. This versatility allows it to be tailored to meet a variety of different needs, without losing its general makeup. Ultimately, this process produces a flexible and durable product.
Calendered
In order to produce calendered pvc film, a PVC powder and a liquid softener are mixed in a fine mill. The powder is then extruded, resulting in a homogeneous mass known as a melt. The process is carried out using two counter rotating rolls which are heated to approximately 350 degrees Fahrenheit. The melt is then drawn into the gap between the mill rolls and flattens out under pressure.
In order to enhance the gloss of a calendered pvc film, changes can be made in the composition of the resin used. Lower molecular weight vinyl resins produce higher gloss levels, but they lose some tensile strength. To improve the gloss of the film, it is sometimes mixed with a small percentage of organopolysiloxane. Other options include copolymers of methacrylic acid and acrylic acid. These resins increase the cost of finished films.
The invention relates to a method for producing calendered plasticized polyvinyl chloride film that improves its mechanical and aesthetic properties. The improved process provides for better surface gloss and improved shrinking resistance. The invention has numerous applications, including in medical fields. So, let us discuss some of its advantages. If you are in the market for a calendered pvc film, then the present invention is for you.
Cast
Among the many advantages of PVC film is its versatility. This material can be molded into any shape, and it is particularly suitable for thermoforming. The process allows for different levels of flexibility and firmness, and does not change the general makeup of the material. As a result, it is a great choice for many applications, from packaging to window film. It also has numerous benefits, including dimensional stability, impact strength, and cost efficiency.
Besides being a good cost-effective plastic film, PVC is also available in various finishes. The types of PVC film available in the market can meet your specific requirements. For instance, you can choose flexible PVC film for displays or rigid PVC film for medical bags. The benefits of PVC film depend on its properties and intended use. Depending on the purpose, it can be used for various purposes, such as packaging, medical bags, and packaging.
The process starts with obtaining the raw materials. The PVC resin is first mixed with plasticizer and stabilizer. After the resin is mixed, the material is passed through a mixing roller, which then feeds it to an extruder. The material is then sent through a calendered section, where it reaches a temperature that is between 160deg C. and 180deg C. The material is then cooled down.
PVC has become one of the most popular plastics in the market today. It has several applications and is durable. It is available in both rigid and flexible forms and is white in color. Its process of polymerisation was invented in 1913 by a German chemist, Friedrich Klatte. It was first put into commercial production in 1933, and is now accounted for over 20% of all plastic manufactured in the world.
Compounding
Many plastics processors are now considering new ways to reduce costs while compounding pvc film. This new technology, known as polyvinyl chloride (PVC), can help them meet specific performance specifications. The company is also working with customers to determine which compounds will work best for their needs. According to Mary Ann McLaughlin, vice president of manufacturing and innovation at Kraton Polymers, the company has developed film-grade formulations that contain no plasticizers and are intended for food-wrap applications. Developed in response to the strict food wrapping regulations in Japan, the company is now selling its product in Japan and has received some pre-commercial interest in North America. The film is processed using the same equipment as PVC.
When PVC foil is produced by polymerizing oil, the material undergoes several processes that require an auxiliary agent. The auxiliary agent is a chemical compound that consists of several repeat units linked head-to-tail. The theoretical molecular weight range of PVC ranges from 30,000 to 95,000. Both the average molecular weight of the film and its distribution of molecular weight play a role in its properties. However, this chemical compound differs from the theoretical chain, due to the presence of auxiliary agents in the process. The inorganic pigments lack the colour strength of organic pigments, and the latter is carcinogenic.
The particle size of the plasticiser used in the compounding process is of great importance. The particle size is important because it affects the speed at which polymer is discharged during processing. If the particles are too fine, they will absorb plasticizer less evenly during the dry blending process. The typical particle size of commercial suspension resins is 50 to 150 micrometers. This can result in gels, which are large resin particles that failed to fuse during the processing. They show up as small spots on the finished film.
Heat stabilisers
The use of heat stabilisers in a pvc film increases its resistance to heat ageing, sunlight and weathering. Stabilisers are additives that increase the physical properties of the film and influence its cost. Typically, these stabilisers are supplied in blends, containing metal soaps, salts, and organic compounds. Their choice depends on the final use of the PVC film, regulatory approval requirements, and cost.
Different thermoplastic polymers undergo different behaviors at different temperatures. The IR fingerprint of a sterilized PVC film is different from that of an unsterilised film, suggesting that the presence of thermal stabilisers affects the thermal stability of the PVC film. Further, heat stabilizers in a PVC film exhibit different distribution patterns, with the former decreasing as the temperature increases. The same trend is observed for calcium and zinc carboxylates, which likely correlate to the migration of these additives in a material.
In this study, OBS was found to be more effective than Pb as a heat stabiliser. Combined with Pb and CaZn, OBS increased the impact strength by 12% and improved toughness. This combined with the fact that OBS reduced the gelation of the PVC, the film was classified as self-extinguishing. In addition, OBS had the potential to preserve the rigidity of the sample.
As previously mentioned, heat and light oxidize polymers. When these substances are exposed to heat, they break polymer chains and release Hydrochloric Acid (HCl), which causes further degradation. Exposure to light and ultraviolet radiation also causes the polymer chains to break down, although the effect is milder. Stabilisers can be effective in protecting thermoplastics from heat aging and weathering, and enhance the product's appearance. The choice of a stabiliser depends on the requirements of the end use, technical specifications, and cost.
Phthalate plasticisers
Orthophthalates are a class of chemical plasticisers used in PVC and other materials. They are used in a variety of everyday products as well as in life-saving medical devices. Some are used in non-PVC industries, while others are not. These plasticisers are classified as either high or low phthalates, depending on their toxicological properties and legal requirements. Listed below are some of the main categories.
High ortho-phthalates are widely used in household products and industrial applications, including wire and cables. In addition to PVC, they are commonly used in flooring, car tarps, wall coverings, and self-adhesive films. Low-molecular-weight phthalates (LMW-phthalates) are restricted in toys, childcare articles, and cosmetics. However, non-classified ortho-phthalates are not restricted, but the European Union has issued a list of alternatives for these products.
Though phthalates are not banned in all countries, they have been shown to cause cancer, birth defects, and reproductive harm. Unlike some other chemicals that have been banned in some countries, phthalate plasticizers do not chemically bind to plastic products. When they are exposed to heat, friction, and solvents, they are released into the environment. They are also responsible for the hardening of soft plastics. Phthalates are particularly attracted to fats, so products containing high fat content have high levels of phthalate plasticisers.
Despite widespread concerns about the health effects of phthalates, the plasticiser industry has responded by developing bio-based alternatives. This type of plasticiser undergoes rigorous risk assessments and scientific scrutiny before being made available for use in manufacturing. Several studies have demonstrated that human exposure to phthalates is significant and is a cause of cancer in humans. They are also widely used in consumer products, such as clothing and toys.
https://www.yodean-decor.com/wp-content/uploads/2022/07/How-PVC-Film-Is-Made.webp
370
550
Yodean
http://www.yodean-decor.com/wp-content/uploads/2020/06/logo.png
Yodean
2022-07-22 07:07:04
2022-07-22 07:23:40
How PVC Film Is Made?