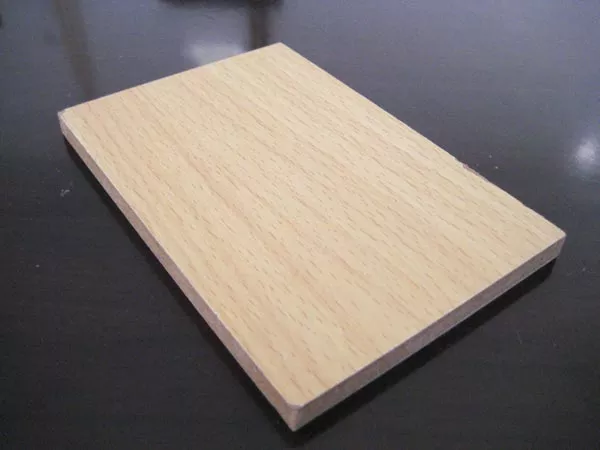 Before you begin painting your new MDF Board project, it is important to know that this material absorbs moisture easily. Because of this, it is essential to use a primer before painting. If you don't do this, the paint can peel off. Luckily, there are several ways to protect your MDF Board from peeling.
Using solvent-based paints
When painting on MDF, the most common type of paint is oil-based. This type of paint is compatible with a solvent-based primer, but you must thin the paint with a solvent-based thinner. You should also wear protective equipment and use a well-ventilated room when working with oil-based paint.
Before applying any paint to MDF, it is important to clean it thoroughly. You can use a degreaser like Zinsser Universal Degreaser and Cleaner to clean the surface. Once this is done, you can apply primer and topcoat to the surface panel.
Using acrylic paints
MDF (medium density fiberboard) is a popular material for furniture. It is a composite material made from recycled wood fibers and resin. It is extremely durable and easy to work with. The best type of paint to use on MDF is acrylic. It will adhere well to the surface and is also a great choice for a variety of projects.
When painting on MDF, make sure to clean the surface well. You can use a product such as Zinsser Universal Degreaser & Cleaner to remove any residue from the surface.
Using wood filler
One method for restoring the beauty of a wood piece is by using wood filler. This material fixes large, wide grain lines that make wood look cheap. After applying the wood filler, you can sand the area to give it a more luxurious appearance. White oak, for example, is popular for its long, wide grain lines, and using wood filler can help you fix them.
The first step is to apply the filler with a putty knife. Apply the filler to the edges of the MDF. Make sure that the filler goes into cracks and holes and allows two to three hours to dry. Avoid rubbing the filler with your fingers, because this will cause ridges and messy edges. To remove the ridges, you can use a #220 sandpaper to sand away the excess. Once the filler is dry, you can paint.
Prepping the edges
Preparing the edges when painting on MDF is crucial to achieving a good paint finish. The edges of MDF sheets are porous and need to be sealed before the paint can be applied to the surface. Various techniques have been developed to ensure the edges are as close as possible to the finish of the surface. One technique recommended by DIY Doctor is to apply a thin layer of wood filler on the edges before painting. This filler should be pressed in with a putty knife or scraper. Then, it should be sanded down using a sanding block to avoid overabsorption of primer and paint.
Another way to seal the edges of MDF is to use PVA glue or an oil-based filling primer. Ensure that the material is applied evenly and sanded down, since too much sanding will remove the sealing material. After sealing the edges, you can apply a thin layer of drywall compound and primer. You will need to sand down this primer and drywall compound to make the edges smooth and even.
Using a roller
Before using a roller to paint on MDF, it's important to prime the wood with a water-based primer. This will ensure that the paint adheres properly to the surface. Primer is best applied using a paintbrush in long, even strokes. When painting on MDF, you may need to apply two or three thin coats of primer. After each coat dries, lightly sand the wood.
Painting on MDF is a bit tricky because of its porous surface and flaky edges. If you paint directly on the surface, you may end up distorting the surface or leaving unsightly marks. If you're using a roller to paint on MDF, you should try to avoid painting the edges, as this can cause the paint to siphon up. It's also best to paint large flat areas of MDF, rather than edges, because the compressed wood fibers form a tighter bond on large surfaces. You should also make sure the surface you're painting does not have large pits or holes in it.
Sealing the finish
When painting on MDF, you must seal the surface before applying the paint. This is much more important than the finish layer itself. Sealing is an investment in your project and should be treated as such. Here are some steps to seal the surface. Once you've done that, you're ready to start painting!
Prime MDF with a primer that's specifically designed for MDF. Then, apply the chosen paint using a brush, roller, or spray gun. Once the primer is dry, evaluate it to determine if it needs a second coat. If there is any patchiness, it's best to apply a second coat.
Generally, considering the eco-friendly, you can choose to laminate the melamine paper on the MDF as decoration and protection or paste the finished paper. Then you no need to paint on the surface again.
Yodean Decor is a professional laminate paper supplier in China, that provides finish foil, melamine paper and PVC film for wood like the surface boards, if you are looking for durable quality laminate paper, please feel free to contact us for more details.
https://www.yodean-decor.com/wp-content/uploads/2022/09/How-to-Paint-on-MDF.webp
450
600
Yodean
http://www.yodean-decor.com/wp-content/uploads/2020/06/logo.png
Yodean
2022-09-07 04:21:46
2022-09-13 04:19:32
How to Paint on MDF?