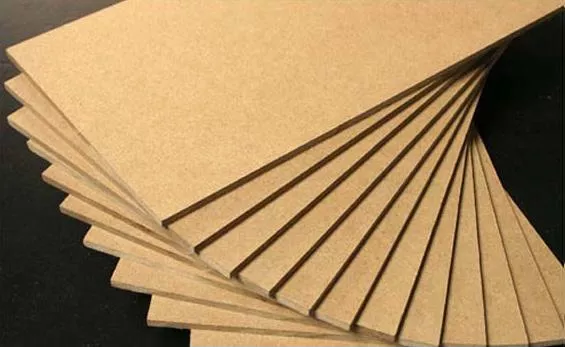 The first step in learning how to laminate MDF sheets is to thoroughly clean the material to remove any residue or unwanted stains. Use a solution of Trisodium Phosphate or water to clean the surface, and make sure to wipe it dry completely. Next, use sandpaper to clean the surface to ensure proper paint adhesion and primer adhesion. This step is similar to wiping a counter.
Step 1: Cut the sheets of MDF and laminate into the desired size. Each sheet of MDF should be slightly larger than the size of the laminate.
Step 2: Apply the adhesive to one side of the sheet of MDF.
Step 3: Lay a sheet of laminate on top of the MDF with the adhesive side facing down, and press gently until you have a good contact between both materials.
Step 5: Repeat these steps for the other side of the board.
Step 6: Let the boards dry overnight.
Step 7: Cut the parts of each board into the desired size, using a jigsaw or circular saw.
Step 8: If desired, paint both sides of each piece with varnish and let dry before assembling.
Step 9: Assemble the board with a drill and screws.
Step 10: Attach a piece of plywood to the bottom of each end of the board, using clamps and glue
Melamine board is also a form of direct laminate. The product is created using 300 to 500 pounds of pressure per square inch. Melamine is then molded into a plastic sheet by applying a chemical to the melamine paper layers. Then, the resulting laminate is bonded together with particleboard or another type of backing material. While the process is complex, the final product is both durable and beautiful. It is a great choice for countertops and cabinets and is available at many price ranges.
Whether you're building a home or remodeling an existing one, MDF laminate sheet offers a range of benefits. Its design is similar to particle board, but with a more durable, scratch and heat-resistant surface.
If you are looking for laminate sheets for MDF surface protection and decoration, you come to the right place. Yodean Decor is a leading laminate sheet supplier and manufacturer in China, producing different lamination sheet – finish foil, melamine paper, PVC decoration film, and PVC edge banding,  contact us if you have a great deal with lamination paper for wood like surfaces, free sample and fast delivery available.
https://www.yodean-decor.com/wp-content/uploads/2022/08/How-to-Lmaminate-MDF-Sheet.webp
347
565
Yodean
http://www.yodean-decor.com/wp-content/uploads/2020/06/logo.png
Yodean
2022-08-25 08:59:20
2022-08-25 09:09:48
How to Lmaminate MDF Sheet