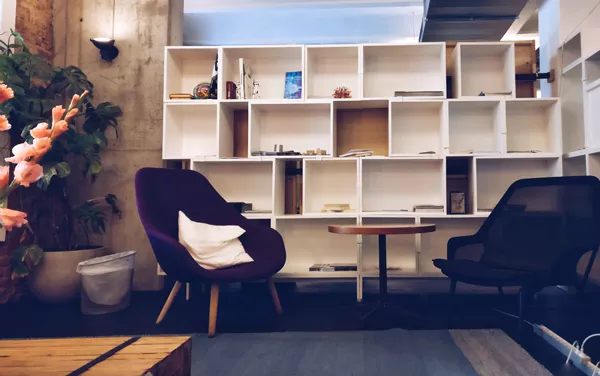 When deciding how to furnish a house, it's important to plan your budget beforehand. Once you have established a budget, prioritize rooms, and allocate a certain amount to each space. Write it down so you can see exactly what you're spending on each space. Consider adding accessories and leaving some wiggle room for decor. Then, you can begin shopping. Start by planning the overall look of the house.
Plan your budget
Before you start shopping for furniture, plan your budget. You can spend more than you have on a new couch or a brand-new couch if you buy too many pieces. Make a list of what you absolutely need and only purchase what you actually need. Write down what type of furniture you need, how much you want to spend, and where you want to buy the pieces. You can then add detail to your budget as you go.
You may have less disposable income when you're first a homeowner. While your budget was accurate when you were still in college, labour and gas prices have gone up since then. Also, your budget may have more wiggle room than you thought. That extra money can go towards home maintenance and an emergency fund. Alternatively, you may want to spend a little more on a new sofa or a new TV.
A typical budget for furnishing a house should range from ten percent to fifty percent of the overall price of the home. Remember to take into account the size of the house and whether you want to furnish multiple rooms. It's also important to factor in additional expenses, such as renovations, new appliances, and new electronics. Using an online referral service such as Angi (formerly Angie's list) will help you find trusted professionals in your area.
Prioritize your purchases
While it may be tempting to buy everything you see at the first furniture shop, you need to prioritize your purchases based on the most important areas in your home. Whether it's your living room, dining room, or bedroom, it's important to buy only what you absolutely need and want. Buying items that you don't need or want to use immediately will only end up making your new home feel crowded.
If you are new to the home furnishing industry, it can be easy to become overwhelmed by your list of needs and wants. Often, new homeowners set unrealistic goals for themselves, including a fully furnished home. This can easily blow your budget in one room. Instead, try focusing on a few basic pieces of furniture that will make your home comfortable. Focusing on a few basic pieces will help you prioritize your purchases and keep your budget under control.
Consider antiques
Using antiques in your home is an excellent way to make it uniquely your own. They add character, style, and even value to your space. Antique pieces are also great for decorating a theme room. A funky chair from the 1950s would look great in a music themed room. Old records and band posters and a phonograph would add to the music theme. Start small and slowly add pieces to the room until you're satisfied with the overall effect.
When buying antique furniture, look for the stamps of the craftsman who made it. These stamps are often found along the lower edges of pieces. Antique furniture may have different wood types because the craftsmen did not want to waste valuable wood. You can identify genuine antiques by the stamps and the symmetry of their woodworking equipment. The stamps on antique pieces will have the maker's name and the date of production.
Although some pieces may not have been in use for more than a hundred years, they are considered antiques by most interior designers. Often, antiques are common furniture pieces that have been well maintained by their owners. However, antiques differ greatly in style from newer pieces. The style of antique furniture depends on when it was made, but you can also find Victorian pieces made around 1880. Even if you have to restore them to match your modern furniture, antiques add character to your home.
Buy second-hand
There are many ways to buy second-hand furniture for your home. Buying furniture second-hand requires some vision. While most second-hand pieces may require some work, it is possible to find some excellent deals. Depending on your budget, you can either refinish the pieces yourself or purchase as-is. Whether you choose to refinish or purchase as-is, it is important to remember the following 20 tips:
Facebook Marketplace: Another way to buy second-hand furniture for a house is on Craigslist. You can post a classified ad for free and pay the seller with cash or a digital transfer of funds. You may need to pay an extra fee for delivery, so be sure to plan your time accordingly. In addition, many sellers use Facebook to sell their wares. You can browse the listings to find pieces of furniture that fit your home's style.
Local resale markets: Besides thrift stores, online resale websites can also help you find quality second-hand items. You can also check Craigslist in your area or Facebook Marketplace. You can also check out online resale websites, such as Nextdoor and Etsy. You can also buy furniture through online auctions. However, make sure to read the descriptions of the items before you bid.
Buy custom
There are several reasons to buy custom furniture for your house. It is more economical than buying from a global store, and can add aesthetics, comfort, and functionality to your house. Furthermore, custom furniture is manufactured by a professional, ensuring a high quality finish and the design you want. However, this type of furniture may require a higher upfront price. However, it is worth it for the peace of mind that you will get after making your decision.
When buying custom furniture for your house, make sure you consider its durability. It must be able to withstand constant use and still look good. Moreover, it should be able to blend with the decor and complement the existing color scheme in your house. It is also possible to buy modular furniture that can fit your small space. By purchasing modular furniture, you can create a more functional and efficient space without disrupting your existing furniture.
https://www.yodean-decor.com/wp-content/uploads/2022/07/20-Tips-on-How-to-Furnish-a-House.webp
376
600
Yodean
http://www.yodean-decor.com/wp-content/uploads/2020/06/logo.png
Yodean
2022-07-15 09:02:03
2022-07-18 04:22:41
20 Tips on How to Furnish a House