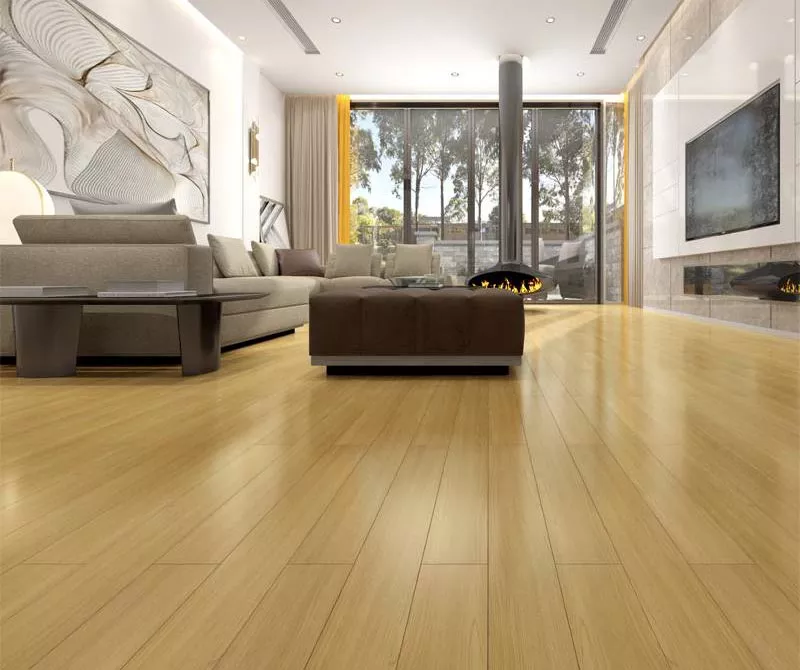 Blog Introduction: When it comes to installing laminate flooring, there are several elements to consider. From the decorative paper and melamine-impregnated paper to high and low-pressure laminates, surface texture and woodgrain patterns, there is much more that goes into a successful installation than meets the eye. Let's break down all of the factors you need to consider before installing a new laminate floor in your home or office.
The Decorative Paper & Melamine Impregnated Paper
The decorative paper used in laminate flooring will determine the overall look of your finished product.
This can include a variety of woodgrain patterns, stone look patterns, tile look patterns, solid colors, and much more. It's important to take into account the surface texture when selecting a decorative paper – as this will have an effect on how comfortable the floor feels underfoot.
Additionally, Melamine Impregnated Paper is also used in laminates for additional durability and abrasion resistance.
Resistance & Emissions
When selecting a laminate floor it's important to consider its resistance properties. Resistance includes abrasion and scratch resistance, as well as moisture and stain resistance with UV and fire protection.
Furthermore, formaldehyde emissions should also be taken into account – this refers to the chemical emitted by some building materials found in household products such as furniture or cabinetry made from pressed wood products like particleboard or plywood.
Core Material Density & Edge Treatment
The core material density is another factor that needs to be considered when selecting laminate flooring – this refers to the thickness of the material from length to width along with moldings. Additionally, edge treatment plays an important role in preserving your laminate flooring over time – most warranties cover said edge treatment.
Lastly, don't forget about underlayment which should always be included before installing a new laminate floor!
Conclusion:
Installing a new laminate floor doesn't have to be overwhelming if you know what elements you need take into account before doing so!
The decorative paper and melamine impregnated papers are key factors when deciding on your desired look while resistance properties such as abrasion/scratch resistance along with moisture/stain/UV/fire protection should also be taken into account.
Formaldehyde emissions should also be considered before making any decisions while core material density and edge treatment will help preserve your investment for years to come!
Don't forget about including underlayment before installation either! Keep these tips in mind for an easy installation process!
https://www.yodean-decor.com/wp-content/uploads/2023/02/What-You-Need-to-Know-About-Installing-Laminate-Flooring.webp
670
800
Yodean
http://www.yodean-decor.com/wp-content/uploads/2020/06/logo.png
Yodean
2023-02-15 03:08:22
2023-02-17 07:28:36
What You Need to Know About Installing Laminate Flooring