Ultimate FAQ Guide Of Lamination Paper For Furniture
What is lamination paper for furniture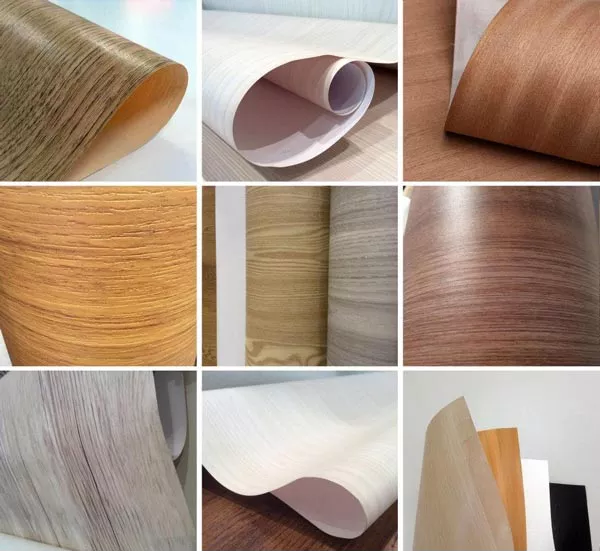 Lamination paper is a kind of environmentally friendly materials. It is made of wood pulp and other natural raw materials, which is eco-friendly and harmless to the human body.
Here are some benefits of lamination paper:
1. With perfect natural wood texture, it is a perfect alternative to the expensive and unsustainable tropical wood.
2. The color can be customized, besides the natural wood grain, there are solid color, such as blue, yellow, red, grey and brown for selection, etc.
3. The texture reveals the natural deling of real wood. The texture is so strong that it can be felt by hand touch.
Features of lamination paper
Lamination paper is a kind of paper and film composite material that has been widely used in wood furniture production and decoration and protection industry. It has the characteristics of high strength, high rigidity, good flatness and smooth surface and so on.
1. Lamination paper has good toughness and impact resistance, which can protect your products from external impact damage during the transportation and installation process.
2. The surface of lamination paper is anti-scratch with great pressure resistance and friction resistance. It can protect your products from being scratched during the transportation or the installation process, which will make it look new for a long time!
3. In addition to protecting the wood surface against damage caused by daily use process, laminated furniture also has many other advantages such as easy cleaning up stains from liquids like tea or coffee etc; easy maintenance by cleaning with a damp cloth; easy repair such as replacing damaged part with new one etc.
Application of Lamination Paper
Lamination paper can make various kinds of products
Lamination paper is widely used in industry and civil construction. It can be used to make different kinds of products, such as furniture, doors, windows, flooring, wallboard, roofing and so on.
Types of Lamination Paper for Furniture
In the past years, lamination paper for furniture mainly means melamine paper. For now, with the development of decorative furniture paper and pressing machine, the decorative furniture paper get more functional and can be laminated on a wood-like surface directly by the machine. Uncoated paper, Amino paper, PU finish foil paper also become the lamination paper for furniture now.
Lamination Paper: Melamine paper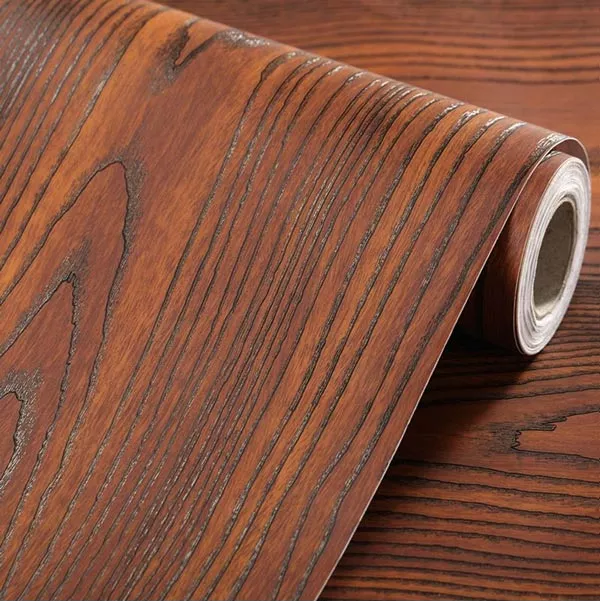 What is melamine paper
Melamine paper is a kind of decorative paper that has excellent properties. It is used in the decoration and coating industry. Melamine paper can be divided into two types: melamine impregnated paper and melamine coated paper. Both are made from wood pulp, but the difference between them is that melamine impregnated paper is made by impregnating melamine in wood pulp, while melamine coated paper is coated with melamine resin after the surface treatment of wood pulp.
Component of melamine paper
Melamine paper is a kind of lamination paper with large demand. The melamine impregnated paper is mainly composed of melamine resin, phenolic resin and other additives.
The main raw material of melamine paper is melamine resin, which is made by the reaction between melamine and formaldehyde in an acidic solution. Melamine resin has excellent heat resistance, chemical resistance and electrical insulation properties, so it is used as an important functional material in many fields such as construction materials, electrical appliances, and electronic components manufacturing industry.
Application of melamine paper
The melamine impregnated paper is widely used in furniture, flooring, wall decoration, and other fields. In the process of lamination, all the wooden material will be covered with lamination paper. Melamine impregnated paper has good waterproof performance and anti-scratch performance so it can be used as waterproof wallpaper and anti-scratch coating material.
Lamination paper: Finish Foil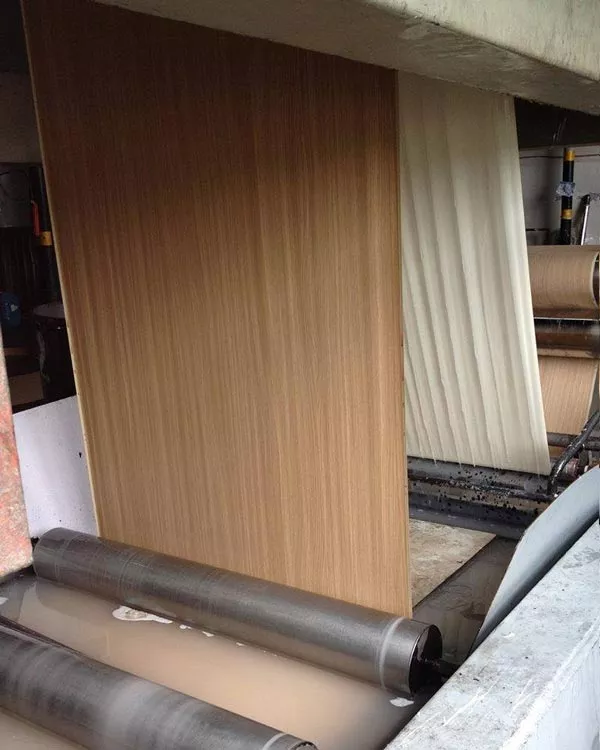 Finish foil is a kind of lamination paper for furniture and decoration. It has all the features of a standard paper, but with a high level of resistance to wear, scratches and moisture, which makes it a perfect choice for the decoration of wooden furniture, cabinets and mirrors.
The main purpose of this material is to protect the surface from any type of damage during use or transport. The finish foil can be applied on flat surfaces such as furniture, doors, frame.
The material is made up of two layers: one that repels water and another that allows air to pass through it. This combination makes it very resistant to humidity, which means that it can be applied in places where there is an excess of moisture such as bathrooms or kitchens.
Finish foil is available in many different colors such as pearl white or matte black so you can choose whichever shade suits your needs best. It's also possible to combine different colors together in order to create various patterns that will give your home an original look without having to spend too much money on expensive finishes.
Lamination Paper: Uncoated paper
Uncoated paper is a kind of lamination paper for furniture. It is made from wood pulp and has no coating, so it is very durable and easy to use. The texture of the surface is rough and dull, and the color is gray white. Uncoated paper has many advantages such as high strength, abrasion resistance, waterproofing, anti-cracking and anti-aging characteristics. It can be used for various industries such as building materials, packaging and printing industries.
Lamination Paper: Amino paper
Amino paper is a kind of lamination paper for furniture. This material has a good waterproof and dustproof performance. It is widely used in modern office furniture, high-end furniture and other related fields.
Amino paper, also known as amino resin composite sheeting, is made from urea-formaldehyde resin and melamine-formaldehyde resin as the main raw materials. The surface layer is coated with melamine-formaldehyde resin or urea-formaldehyde resin-emulsion, which has excellent weather ability and water resistance but has poor mechanical strength.
As a leading furniture decorative paper supplier in China, Yodean Decor provides quality melamine paper, finish foil PU paper in various designs for wood like surface that used to making furniture. If you have demands in lamination paper for furniture, Yodean Decor is the right way to go, please don't hesitate to contact us for more details.