Tips to Choose Best Furniture Paint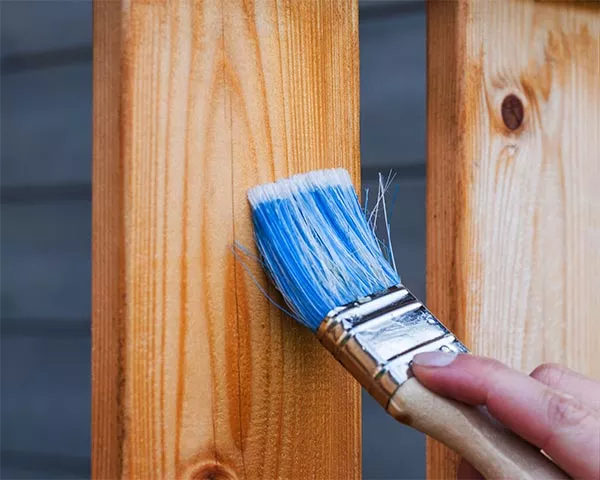 Furniture Paint Types – Find Out Which Furniture Paint is Best For You!
When choosing furniture paint, durability should be a major factor. Unlike other paints, furniture paint should be durable and resist chipping. It should also be scratch-resistant and washable. The following tips will help you choose the right type of paint for your home. There are many different types of furniture paints available. Read on to learn more. Listed below are some of the most popular types of furniture paint. Read on to find out which type is right for you!
Oil-based furniture paints
When choosing the best type of furniture paint for your home, you must first decide which kind of furniture you plan to paint. Depending on the type of material, oil-based furniture paint is preferred. They have a high-gloss finish and are easy to wipe clean. Natural-bristle brushes are ideal for applying oil-based paint. If you are painting spindles or other hard-to-reach areas, it is better to use a cloth.
If you're unsure about whether to use an oil-based or water-based furniture paint, try a hybrid formula. The best hybrid formula is Benjamin Moore Advance. You can also opt for gloss spray paint for small furniture. These furniture paints should have a long shelf life and can withstand moisture and heat. You'll want to check the brand of the paint you choose before you purchase it to be sure it will last a long time.
Chalk paint
If you're looking to transform your old furniture with a fresh coat of paint, chalk furniture paint is the way to go. Not only does it look great, but it will cover up any previous stains or marks. This type of paint is specifically designed to upcycle used furniture, and it comes in a wide variety of colors and finishes. Chalk paint will create a smooth, even finish on most surfaces. If you're planning on painting your dining table or bedroom dresser, chalk paint is a great option, as it doesn't require you to remove any previous layers of paint.
This type of paint dries to a velvety matte finish, without a rough texture or long drying time. In addition, it can hide even the most overly dark or glossy paint jobs. The color of the paint will also fade, making it perfect for vintage or antique furniture. However, you'll want to wait until it's completely dry before applying a second coat of wax. The wax will harden after about two weeks, so make sure to leave plenty of time.
Acrylic paint
If your furniture is looking drab and dreary, an acrylic paint can transform it in an instant. Acrylic paint is widely available, dries quickly and provides a smooth, silky finish. It adheres well to the surface of the furniture. While you may have to experiment a little with the technique, acrylic paints are durable and easy to work with. You can even distress or sand the furniture, which adds a vintage or shabby chic look to it.
Acrylic furniture paint is easy to use and is available in various finishes. It doesn't require priming, has a low odor and dries quickly. You can use this paint to restore your worn-out pieces and create an interesting distressed look with just a few coats. It will dry in as little as two hours, so it's a great choice if you don't have a lot of time to devote to touch-ups.
Matte finish
A matte finish is the perfect choice for custom wood furniture, especially those with a contemporary look. Matte finishes hide fingerprints and dust better than high-gloss finishes. Satin finishes are more reflective than matte, and can show fingerprints, making them an unsuitable choice for rooms with a more traditional aesthetic. However, both matte and satin finishes have flatteners that give them a more natural appearance. If you have an upcoming room makeover, consider adding some matte finish to your furniture.
Once the base piece is painted, use a high-quality brush to paint it. Then, use a dry paper towel to wipe away any excess paint. Once you've finished painting, add a matte topcoat to the piece. Let dry, then apply a second coat. Once dry, add a protective wax or sealant to help the paint resist scratches and stains. If you are painting a piece of furniture with chalk paint, you can opt for a matte finish.
Milk paint
Milk paint is a popular choice for refinishing antique furniture. Unlike chalk paint, milk paint offers a matte, rich finish, and it is non-toxic. It is made of milk protein, which is activated with lime and Borax. Color pigments are added to change the color. In addition to the creamy finish, milk paint is also great for transforming furniture. The best way to achieve a natural distressed finish is to mix two to three colors before applying the clear base.
Another advantage of milk paint is that it doesn't need primer. In contrast to chalk paint, milk paint does require a top coat. This helps ensure that the finish is durable and does not chip or peel. While both methods can be used on furniture, milk paint is best for slick or uneven surfaces. Before applying the paint, make sure the surface is clean and free of oil or wax. Otherwise, the paint may chip and self-distress.
https://www.yodean-decor.com/wp-content/uploads/2022/06/Tips-to-Choose-Best-Furniture-Paint.webp
480
600
Yodean
http://www.yodean-decor.com/wp-content/uploads/2020/06/logo.png
Yodean
2022-06-29 06:23:37
2022-06-28 08:02:23
Tips to Choose Best Furniture Paint