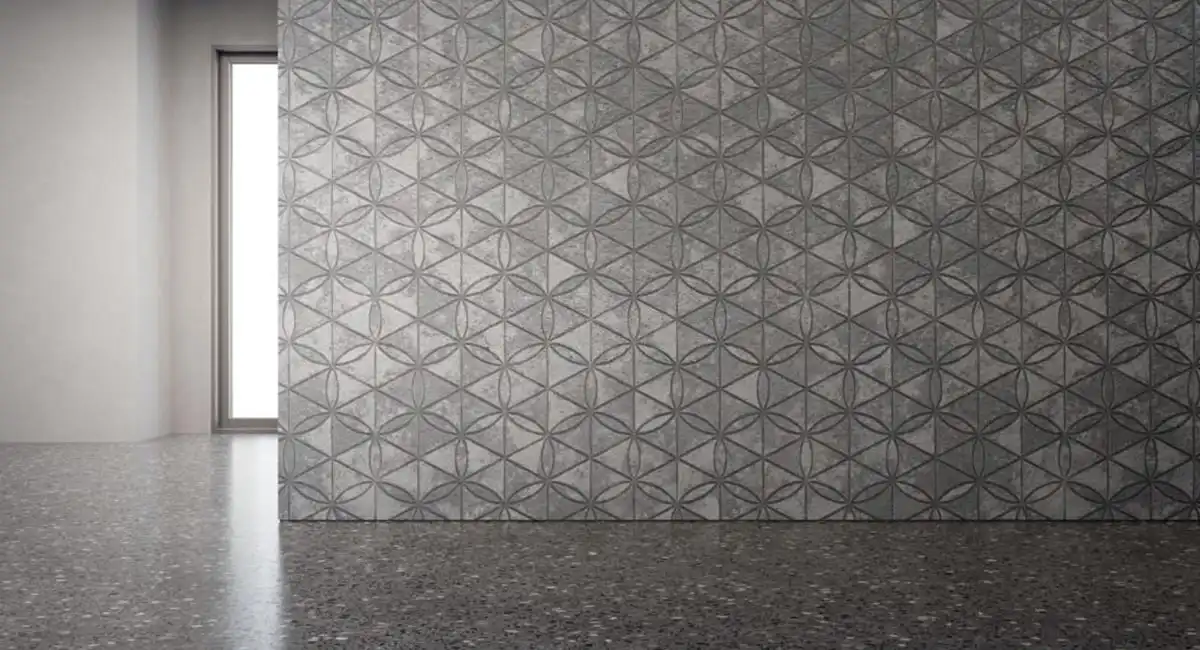 When considering a renovation project for your home, there are many things to consider. For example, you can choose between using materials that are durable and cost-effective. You also have the option of selecting a material that is flexible and recyclable.
There are even materials that are heat-stabilized, making them a safer building material. This is important to consider, especially if you're a homeowner who wants to keep your property looking its best for years to come.
Flexible
If you're considering renovations for your home, consider using flexible PVC foil. This durable material is cost-effective and is easy to install. It's also very environmentally friendly. Using this material can help you save money and reduce your energy bills.
Flexible PVC is one of the most widely used polymers, especially in the construction industry. It is durable and can withstand varying temperatures. These properties make it a useful material for high-volume applications, such as roofing and gutters. Unlike uPVC, it can be formed faster and is more bendable.
The rigid form of PVC is also highly resistant to the environment. This makes it a great choice for electrical wire insulation. You can also use it to make a variety of other products. For instance, it can be used in point of purchase displays and loyalty cards. Alternatively, it can be used in a variety of building components, including pipes and gutters.
Besides being an economical material, PVC can be recycled several times. Moreover, it can be manufactured into a variety of shapes and sizes, allowing you to customize your designs.
PVC is also very durable, making it ideal for high-volume applications. For instance, it can be used as a replacement for copper and cast iron pipes. In addition, it is a cost-effective alternative to rubber, and can be welded, glued, and dyed.
Besides being durable, flexible PVC is an environmentally friendly material. For this reason, many homeowners are choosing to use this type of material for their renovation projects.
Another great thing about PVC is that it is resistant to weathering and atmospheric pollution. This means that it is unaffected by ultraviolet light, termites, and microorganisms in sewerage systems.
Durable
PVC foil is a durable and eco-friendly material that can help you achieve your home renovation plans. It offers a wide range of benefits that are ideal for many applications.
For example, flexible PVC is commonly used for floor coverings. The material can also be used in a variety of other applications. It can also be used for roofing, gutters, and more.
Moreover, PVC is a cost-effective option. There are several reasons why it is a popular choice for home improvement projects. Some of the best benefits include low maintenance, durability, and versatility.
In addition, PVC can be recycled multiple times. This means that you don't have to worry about your project's impact on the environment.
Another benefit of using PVC is that it can be easily installed, which is essential for home renovations. Choosing the right materials is a crucial part of any project. By selecting a durable material, you can avoid frequent replacements and ensure a smooth finish.
Whether you are remodeling your kitchen, bathroom, or other space, you can get a durable and affordable solution with PVC Foil. You can find PVC foil in a wide array of colors, shapes, and sizes. Depending on your needs, you can choose the color that matches your decor or reflects your personality.
Durable PVC products are easy to install and are designed to withstand a range of environmental conditions. They are resistant to rust, weathering, and chemicals. Using an eco-friendly material can help you reduce your carbon footprint, and can even help you secure rebates and grants.
Using PVC is an excellent alternative to other materials, such as wood, metal, and concrete. Rigid PVC has good tensile strength and hardness.
Recyclable
PVC foil is a material that has a lot of promise. It's not only a functional material, but also a good choice for home renovations. Besides, it can be recycled.
Using a bit of recycled PVC in your next home improvement project is a no-brainer. It's durable, lightweight, and has a long life span. Recycled PVC is not only cost-effective, it's also a green alternative to rubber. This is especially handy when your budget doesn't stretch to full-scale remodeling.
The name of the game is making sure your materials are in top notch condition. In addition to ensuring that your project is green, it's important to find out if you qualify for any local incentives. For example, many states offer rebates for eco-friendly renovations.
In the world of home improvement projects, the best way to get the most bang for your buck is to research your options. You might not be lucky enough to find the best option in your own backyard, but you can always take the road less traveled. As with anything in life, the best approach is to do your homework and take the time to make sure you're doing the right thing.
A bit of legwork is all it takes to find the best options for you. While the internet is chock-full of free and cheap options, some materials may require some extra elbow grease. Luckily, many home components can be recycled or reused. Take a look around your own home and you'll be surprised how many objects can be put to use. Make the most of these opportunities and you'll be rewarded with a better-than-average home and a healthier wallet.
Heat-stabilizing compounds make it a safer building material
Polyvinyl chloride, or PVC, is one of the most popular building materials. It is a durable, versatile, and lightweight material. This type of plastic is commonly used for pipes, windows, roofing, flooring, and more.
The Australian Commonwealth Scientific and Industrial Research Organisation (CSIRO) published a comprehensive review on the environmental impact of PVC in building materials in 1998. In 2001 the report was updated.
While there is evidence of adverse environmental effects of PVC, they are minimal compared to other materials. Some lead-based stabilizers in vinyl compounds are classified as reprotoxic, making them incompatible with waste management strategies.
Polyvinyl chloride is widely available in rigid and flexible form. Rigid PVC is usually more durable, though it has a lower ultimate tensile strength.
Plasticized PVC is less durable, though it is easier to mould.
Depending on its chemical composition, PVC can be recycled using chemical recycling processes that break it up into monomers. It can also be processed through extrusion or calendering.
While it does not burn, thermoplastics can be repeatedly heated. At the point of melting, they become liquid. As a result, the ultimate strength of these materials declines as temperature increases.
There are a number of different compounds that can be made from polyvinyl chloride. These compounds are primarily manufactured to achieve specific properties. They are produced by mixing PVC resin with additives such as plasticisers and other compounds.
Polyvinyl chloride is the most commonly used plastic material in the construction industry. It is durable, low cost, and versatile. Unlike other types of materials, it is not prone to breakage, corrosion, or reaction with fats, salts, bases, inorganic acids, or chemicals.
Agricultural barns
Using PVC foil in a home improvement project makes a lot of sense. It's a relatively inexpensive material, and it's also not a slouch when it comes to durability. This material isn't as heavy as many of its competitors, and its lightweight design allows for easy installation.
The best part is that PVC is not only good for your wallet, it's also good for the environment. In fact, PVC is a biosecurity marvel, a fact that goes hand in hand with its use in a livestock facility. By preventing the growth of mold and mildew, PVC can help to keep a barn clean and in tip-top shape.
For a greener and safer future, a home improvement project utilizing PVC foil may be just the ticket. As mentioned above, PVC is a moisture-resistant material, which helps to prevent the growth of mold and mildew in a barn.
PVC is also a good choice for the insulation of electrical wires. In addition to the benefits mentioned above, the foil is also a useful alternative to rubber for this purpose. Also, it is a non-combustible material, a factor that may require a rain suppression layer.
Of course, there is more to a successful home improvement project than simply ripping out the old and replacing it with the shiny new shiny. Getting the right mix of materials to suit your needs is the key to making sure the new abode withstands the test of time.
With this in mind, you should consider hiring a reputable and knowledgeable contractor. These professionals can create a building that is both environmentally friendly and aesthetically pleasing. Plus, these buildings can be fitted with energy-efficient technologies that can save a fortune on energy bills.
https://www.yodean-decor.com/wp-content/uploads/2023/01/The-Many-Benefits-of-Using-PVC-Foil-for-Your-Home-Renovation-Project.webp
650
1200
Yodean
http://www.yodean-decor.com/wp-content/uploads/2020/06/logo.png
Yodean
2023-01-13 08:32:52
2023-11-13 02:03:35
The Many Benefits of Using PVC Foil for Your Home Renovation Project