Furniture Embossed Wood Grain PVC Edge Banding
| | |
| --- | --- |
| Material | PVC |
| Width | 12mm-90mm |
| Thickness | 0.3mm-3.0mm |
| Color | Solid Color,Wood-Grain |
| Surface | Matt, Glossy, High Glossy, Smooth, embossed |
| Usage | Furniture,office furniture, wooden doors, cabinets,… |
More Details about PVC Edge Banding
Furniture edge banding is a kind of material to protect, decorate and beautify the section of furniture panel. It can make a piece of furniture show the overall effect of clear wood grain and colorful color.
The main component of edge banding is PVC, which is made by mixing, calendering and vacuum blistering. The products are widely used in furniture, office, kitchenware, teaching equipment, civil laboratory, etc.
Product Description
YODEAN DECOR PVC Edge Banding
The main component of edge banding is PVC, which is made by mixing, calendering and vacuum blistering. The products are widely used in furniture, office, kitchenware, teaching equipment, civil laboratory, etc.
The product has the following main characteristics: thickness from 0.3 to 3 mm, width from 12 mm to 80 mm, smooth surface, no blister, no rasping, moderate gloss, smooth surface and back, uniform thickness, uniform width, reasonable hardness, high elasticity, good quality, strong wear resistance, the side color of edge sealing after trimming is close to the surface color, no whitening, good gloss, and the overall color of furniture products is coordinated.
The main function of edge banding is to seal the cross-section of the board, so as to avoid the damage of environment and adverse factors (mainly moisture) on the board, prevent the volatilization of formaldehyde inside the board, and achieve the effect of beautiful decoration.
Products Details
width
12mm-90mm,Customized
Thickness
0.3mm-3mm,Customized
Color
Solid color, wood grain, high glossy,
Surface
Matt, Glossy, High Glossy, Smooth, embossed
Color Matching
98% similar to your sample
Features
1.We have hundreds of colors for your selection

2.The product is made of high-quality PVC resin

3.Product performance:High and low temperature resistance,Strong bonding strength,Non-color variation after trimming and polishing.

packing
100m/roll, 200m/roll,rolls in carton,or according to your requirements
MOQ
5000 meters for each specification
usage
furniture,office furniture, wooden doors, cabinets etc.
Supply Capacity
4500000 Meter/Meters per month,on-time delivery is guaranteed.
Delivery Time
20 days after confirmed the order
Payment
L/C,D/A,D/P,T/T,Western Union,MoneyGram,paypal
Introduction
PVC edge banding is a form of edge trimming that is used to give your project a clean, finished look. It's also a great way to add a decorative touch to your home, office, or business.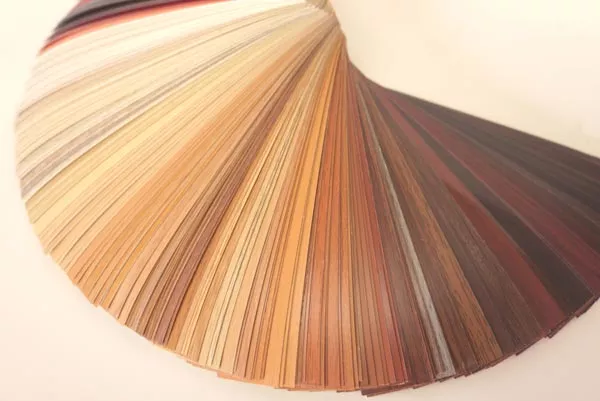 Material
PCV edge banding is made of PCV material, with an anti-wear layer on the surface.
Thousands of Design
Yodean Decor supplies PVC edging in thousands of designs, with glossy and matt in every design, the popular design is solid and wood grain.
Solid color edging: white, blue, red, …
Wood grain edging: oak, pine, mahogany, ash…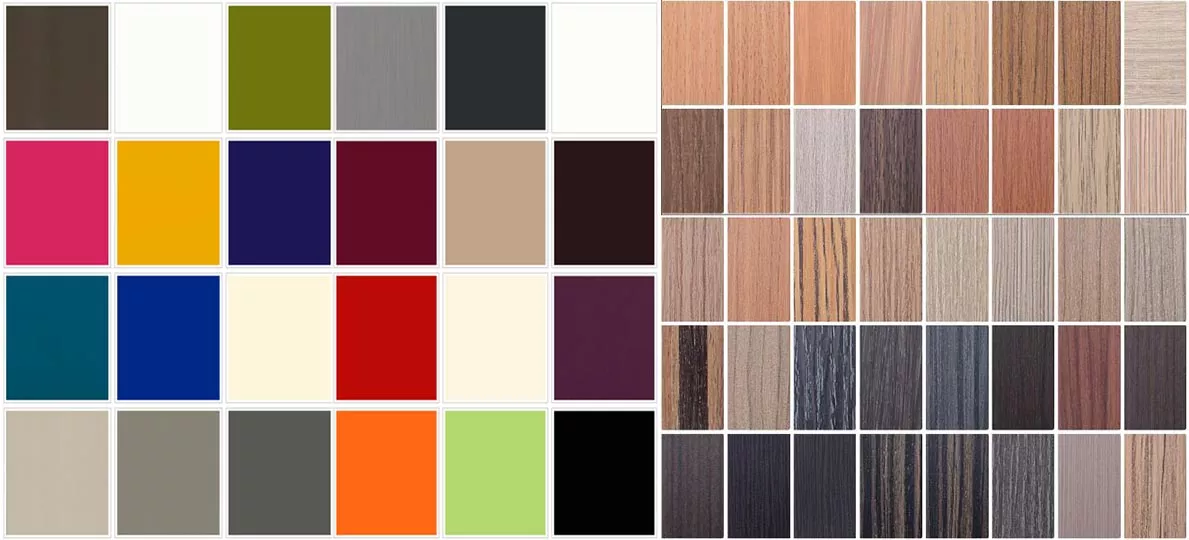 Features
The texture is clear and natural, not easy to fade
Easy to apply
Multi-color optional, Yodean Decor also can match the color according to your decorative color on the surface.
Eco-friendly.
Strong and durable
Good weather resistance feature: corrosion-resistant
Suitable hardness
High elasticity
Good toughness and stability.
The color will not change under ultraviolet irradiation, and the color of the section after trimming will not have an obvious color difference
Types
PVC furniture edge strips are divided into non-self-adhesive edging and hot melt adhesive edging bands.
Difference between these two types of furniture edge strips:
With glue: the factory comes with hot-melt adhesive and only needs to be heated with an electric iron or a hot air gun (the temperature is above 200 degrees). The effect is the same as that of a custom furniture factory, and it can be used for more than 10 years (recommended by the shopkeeper)
Without glue: suitable for edge sealing with edge banding machine, without a machine, use nail-free glue, all-purpose glue, etc. (can not use white latex 502, sticky shoe glue, etc.)
Application
PVC edge banding is an attractive and practical way to seal up your home or business. It's made of a flexible plastic that can be molded into any shape and has the look and feel of wood. PVC edge banding is often used in conjunction with window treatments, such as curtains and blinds, to provide a more finished look to your window treatments.
The common application of PVC edge banding covers:
Cabinets
Appliances
Windows
Doors
Furniture
All kinds of wardrobe, cabinets
All kinds of office furniture–like computer desks and coffee table
Door surface
Skirting and Photo Frame
…
Usage Method
Electric iron edge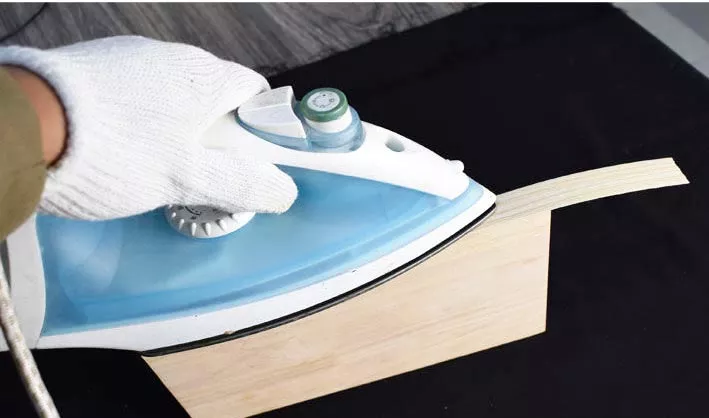 Matters needing attention:
1. Use ordinary steam or dry iron (do not add water to use steam, need dry ironing)
2. Adjust to the "wool" left and right gears and press for about 3 seconds to move forward (pressing for a long time will burn the edge strip), make a white edge strip to pad — a piece of white paper to avoid soiling the surface of the edge strip .
3. Try before construction – – You can basically grasp the essentials of operation in small sections.
If the glue is not melted or the edge strip is burnt, please adjust the pressing time or gear appropriately.
Heat gun sealing (recommended)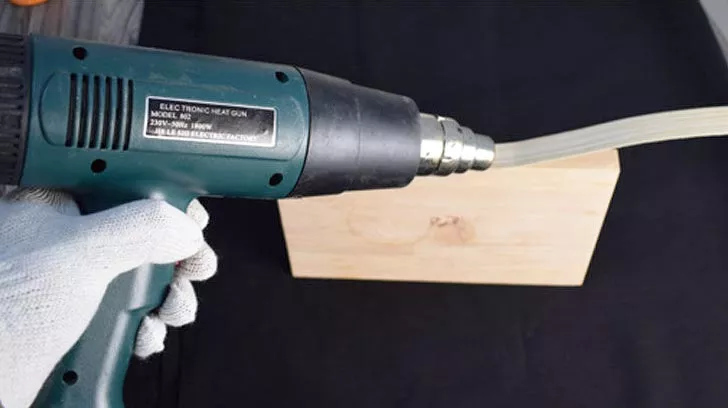 Matters needing attention:
1. You can use a hot air gun with a power of 1600-1 800W. The blowing port is 2-3cm away from the front of the edge strip and blowing it (the temperature can be slightly softened according to the eye view.)
2. You can adjust the distance between the muzzle and the edge strip to control the temperature. After each blow, stop and press the edge strip with your hands.
3. After pressing and cooling for 10 minutes, use a pull-down, if the pull does not fall off, it is qualified (pressing by hand after blowing soft is the key)
Comprehensive presentation