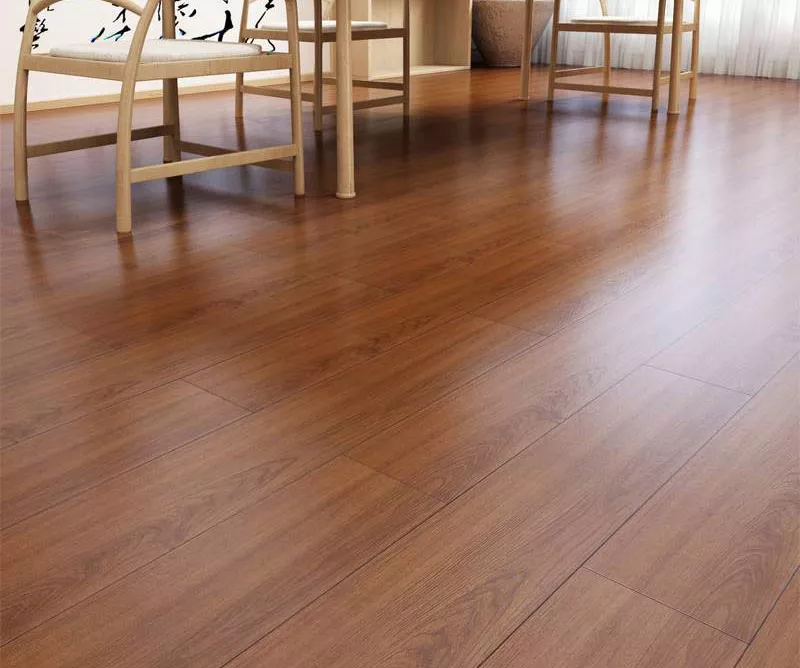 If you want to install laminate flooring in your home, there are a few steps that you must follow. The first step is to prepare the surface of the floor. Then, you should cut each plank to fit the tongue and groove. You can use a flooring cutter to cut the first and last piece of each row. Then, use a hammer and a tapping block to gently tap the planks in place. Be sure not to hammer too hard because it can damage the tongue or surface of the laminate. You should also stagger the end joints to prevent your floor from buckling or separating.
Pre-installation steps
There are several steps you need to take before installing laminate flooring. Firstly, you need to remove the old floor covering, such as carpet. You should also remove staples from the floor pad. If the laminate is being installed over existing baseboards and moldings, you will need to remove them as well. This will help the flooring acclimatize to the room. Also, it will prevent it from shifting once installed.
The next step is to choose the subfloor. If the subfloor is concrete, you will need to be very careful about moisture migration. In this case, you must choose an underlayment that fits the subfloor of the room and the installation method. Additionally, you will need to prepare basic tools for installation. Nails and adhesives designed for flooring installation are also required.
Staggering rows of laminate flooring
The first step in staggering rows of laminate flooring is ensuring that the subfloor is flat, firm, and smooth. The next step is ensuring that the planks are laid flat and that they do not overlap each other. Then, arrange the planks in the pattern that you desire.
You can install staggered rows in a stair-step pattern. While stair-step pattern is appealing, it can take away from the wood finish. Randomly staggered rows are easier to install, but they do require a lot of preparation. Staggering the rows is a good idea because it keeps the eye away from the seams and the wood pattern.
Using a utility knife
If you want to install new laminate flooring, you can cut it with a utility knife. It's easy to use and can help you cut the laminate strips to fit the floor's contours. You can also use the knife to cut transition strips, which can help your new floor fit perfectly into existing areas.
First, you should always wear safety glasses and a dust mask while working with the blade. This is to protect your eyes from the dust, which can be extremely dangerous. Also, it's a good idea to use a non-permanent fine-tipped marker. If you don't have a utility knife, you can use a forge profile gauge to mark curved lines.
Using spacers
When you install laminate flooring, it is important to use spacers to help the planks keep their proper spacing. Spacers are plastic wedges that help prevent uneven expansion and contraction. They are often sold in bags of 30 or more. You can find them at any store that sells laminate flooring. They should be inserted between each plank about 3/8 of an inch.
Traditional spacers can be tricky to use because they don't hold the floor firmly in place. They can fall or tip and aren't always as effective. Adrian Battle, a carpenter with over 35 years of experience, became tired of using spacers and decided to try something new. He was installing laminate flooring on a hot summer day, and he was running into trouble trying to keep the floor level. He was also installing the flooring on a section of wall that wasn't perfectly straight. He would push the floor together, but the planks would pop apart.
Using a hygrometer
The humidity level in a room is a key consideration when installing laminate flooring. This is particularly important for newly built homes that have undergone extensive renovations. The reason for this is that a freshly laid screed, new plaster, or freshly painted walls can have very high levels of moisture, making them unsuitable for laminate flooring installation. The hygrometer can help ensure that the humidity level is at the right level before you start installing your new floor.
The moisture level of your subfloor is also important. If the subfloor is too moist, the new laminate flooring may experience expansion problems. Too much moisture can permanently damage the flooring. The ideal moisture level for laminate is between 35 and 65%.
Using a vapor barrier
If you plan to install laminate flooring in your home, it is important to use a vapor barrier. This is necessary to maintain the warranty of your floor. Using a vapor barrier is an easy way to install your laminate flooring without damaging the floor. It is recommended to use a vapor barrier of at least four inches on the walls.
A vapor barrier is a protective layer of plastic that is made of a material that resists moisture and extreme temperatures. A vapor barrier is made of polyethylene or epoxy resin. One popular brand is Tuck Tape. Before installing the vapor barrier, you must remove all loose debris from the surface. This is important because loose material can puncture the vapor barrier and undermine the entire layer. Before you install the vapor barrier, you should clean the surface with a nylon brush or a commercially-sold cleaning agent. You may also need to clean the perimeter walls because dirt and debris can cause vapor barrier to not adhere properly.
The melamine paper is the surface decor paper on the flooring, if you are looking for quality melamine paper, please don't hesitate to contact us for more details.
https://www.yodean-decor.com/wp-content/uploads/2022/09/How-to-Install-Laminate-Flooring.webp
668
800
Yodean
http://www.yodean-decor.com/wp-content/uploads/2020/06/logo.png
Yodean
2022-09-15 08:30:06
2022-09-14 08:33:45
How to Install Laminate Flooring