Classic PU Coated Finish Foil Paper
| | |
| --- | --- |
| Code Number | YD 68105-1 |
| Embossed Effect | Synchronized PU Coating |
| Pattern | Fabric |
| Base Paper Weight | 40/50/53/60/65gsm(domestic & imported) |
| Ink | Oil Based Ink |
More Details about PU coated Finish Foil Paper
Yodean is a furniture contact paper supplier and furniture paper factory in China, provides synchronized contact paper for kinds of panel-type furniture, such as table, cabinet, desk, dining table, etc,  with 3D texture embossed PU coated effect.
Product Description
YODEAN DECOR PU COATED FINISH FOIL PAPER
Synchronized paper is one of 3D texture embossed PU coated paper. It has been coated by PU material twice. And the texture embossed effect can perfectly go with the designs which makes it now the most popular products in the market. Better quality performance, more three-dimensional touch, and richer design combination make it have a very high market value in the furniture décor surface industry, making it an upcoming star in the furniture decoration industry in recent years. Yodean can also provide you with more designs as you need once you find anything interested.
Products Details
Item
PU coated paper
Base paper weight
40/50/60/65gsm(domestic & imported)
Thickness(mm)
40/50/60/65gsm(domestic & imported)
Application
furniture decor paper, wall decor sticker
Base paper weight
40/50/60/65gsm(domestic & imported)
Thickness(mm)
0.045/0.051/0.056/0.062/0.079/0.086
Width
1270mm
Ink
Oil based ink(domestic & imported)
Coating material
PU(Polyurethane)
Design
Fabric
Color & Light fastness (lvl.1-6)
lvl.5
A180 Send Paper

Abrasive Resistance(R)

≥10
Production of PU Coating Decor Paper for Furniture


Furniture Decor PU Coated Paper Display In The Sample Room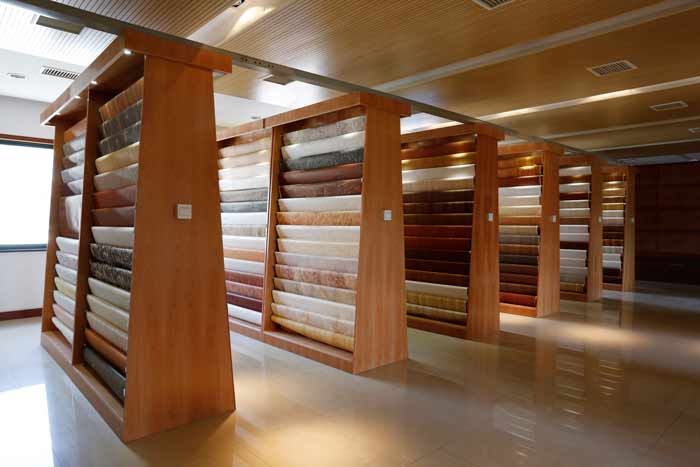 Package of furniture decor PU paper
1000m/1250m/2500m per roll, water proof polyester film inside, Multi-layer craft paper outside.
20ft Container carries 180,000-320,000m.
We also package our PU coated decor furniture paper as the following pics, of course, the customized package is available too.
Application of furniture decor PU paper
All kinds of wardrobe, cabinets
All kinds of office furniture–like computer desk and coffe table
Door surface
Skirting and Photo Frame