Home Decor Wood Grain Drawing for plywood YD81075-1
| | |
| --- | --- |
| Code Number | YD81075-1 |
| Embossed Effect | Classic PU coating |
| Pattern | Foral |
| Base Paper Weight | 30/35/40/50/53/60/65gsm(domestic & imported) |
| Ink | Oil Based Ink |
Product Details
Why finish foil for plywood? This is a thin sheet of paper that is coated with a layer of PU oil. It's usually used for plywood, but it can also be used on other types of wood-like surfaces. These materials are often applied on MDF, HPL, and plastic board. They have great resistance to water, and they are not flammable. In fact, finish foil for plywood is used to make a wide variety of furniture.
Product Description
YODEAN DECOR PU COATED FINISH FOIL PAPER
YD81075-1 is provided from experienced foil paper manufacturer, mainly applied for wall plywood, artificial board, mdf such wood like panel, with advantages of competitive price, quality assurance, long service life, and popularity design.
Yodean PU coated paper, also known as lamination paper, finish foil paper or PU wood grain paper, is a kind of furniture paper with PU coating on its surface.
Compared with traditional uncoated paper and Amino paper, PU paper has better quality wear resistance, water-resistance, and oil resistance features, in addition to the subsequent steps of painting on the surface. Therefore, PU coated paper is now widely used in the furniture paper industry for the production of various kinds of boards, such as particle boards, MDF, office furniture surfaces, baseboards, and photo frames. Yodean PU coated paper has more than 3000 kinds of colors, in addition to a variety of oak, beech, walnut and other wood grain designs, we also have solid, abstract and marble designs to adapt to market trends. The high price-performance ratio, high-quality product quality and timely after-sales support have made Yodean PU coated paper well sold both in domestic and foreign markets. We have already been in Southeast Asia-Malaysia, Indonesia, Middle East-Pakistan, Egypt, Asia-Japan, Europe-Spain, Germany, North America-Mexico market, and received a response.
Products Details
Item
PU coated paper
Base paper weight
30/35/40/50/60/65gsm(domestic & imported)
Thickness(mm)
30/35/40/50/60/65gsm(domestic & imported)
Application
furniture decor paper, wall decor sticker
Base paper weight
30/35/40/50/60/65gsm(domestic & imported)
Thickness(mm)
0.045/0.051/0.056/0.062/0.079/0.086
Width
1270mm
Ink
Oil based ink(domestic & imported)
Coating material
PU(Polyurethane)
Design
wood grain
Color & Light fastness (lvl.1-6)
lvl.5
A180 Send Paper

Abrasive Resistance(R)

≥10
Production of PU Coating Decor Paper for Furniture


Furniture Decor PU Coated Paper Display In The Sample Room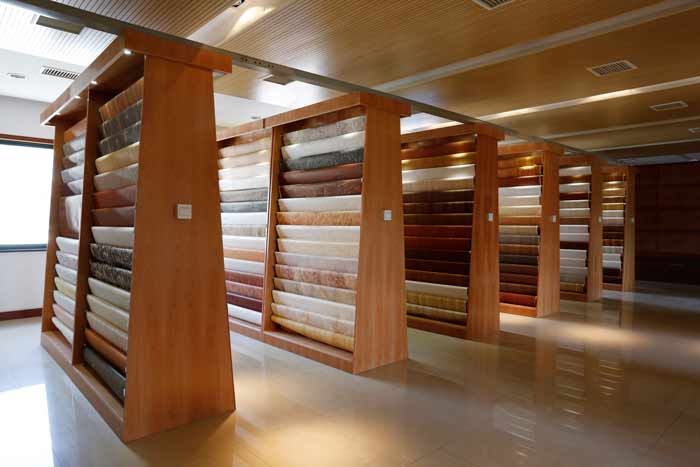 Package of furniture decor PU paper
1000m/1250m/2500m per roll, water proof polyester film inside, Multi-layer craft paper outside.
20ft Container carries 180,000-320,000m.
We also package our PU coated decor furniture paper as the following pics, of course, the customized package is available too.
Application of furniture decor PU paper
All kinds of wardrobe, cabinets
All kinds of office furniture–like computer desk and coffe table
Door surface
Skirting and Photo Frame